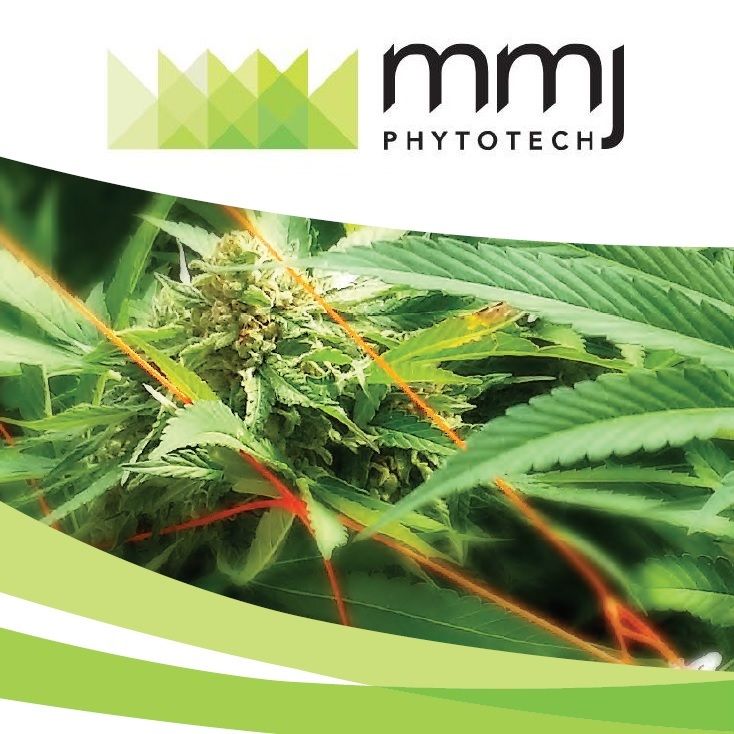 PhytoTech Therapeutics Ltd Management Changes
Perth, Dec 1, 2017 AEST (ABN Newswire) - MMJ PhytoTech Limited (

ASX:MMJ
) ("MMJ" or "the Company") wishes to advise that Dr Daphna Heffetz, Chief Executive Officer of the Company's 100%-owned Israeli-based subsidiary PhytoTech Therapeutics Limited ("PTL"), has tendered her resignation. Dr Heffetz will remain in her current role until 31 December 2017.
MMJ also wishes to advise that current Chief Operating Officer Catherine Harvey, will lead PTL's research and development initiatives following the departure of Dr Heffetz.
With PTL's Clinical Trial programs progressing well via the services of NOVATRIAL Ltd, an experienced Contract Research Organization, PTL's requirement for a full-time CEO has been reduced and as such, Ms. Harvey will oversee daily operations with full-time support from PTL's long-term Vice President of Research and Development, Dr Hagit Sacks.
Dr. Sacks has over 15 years of experience in pharmaceutical science and R&D. She has managed pharmaceutical, medical device, and drug delivery R&D. At PTL, Dr Sacks is highly engaged in the Yissum R&D, analytical work, and planning and execution of clinical studies.
Ms. Harvey is an experienced pharmaceutical industry executive with a strong track record in implementing successful commercialisation strategies and strategic planning at senior management level. Having overseen the operations of PTL in her current role as COO since being appointed in September 2016, Ms. Harvey is well-positioned to drive PTL's ongoing research and development projects moving forward.
Dr Heffetz noted, "My departure from PTL is in no way a reflection on the company's business plan. I have a high degree of confidence in the clinical trials that are currently underway and proposed. However, a full time roll for me at PTL was simply not required moving forward given the depth of experience of other personnel at PTL and the CRO that has been engaged."
CEO of MMJ, Mr Andreas Gedeon, also said, "We have greatly valued Dr Heffetz' professionalism and hard work over the last few years. She has been instrumental in executing PTL's initiatives and business plan. PTL would not be where it is without her."
The Board would like to take this opportunity to thank Dr Heffetz for her commitment and invaluable contribution towards advancing PTL's research and development initiatives, and the Company wishes her well in her future endeavours.
About MMJ PhytoTech Ltd

In October 2017, MMJ PhytoTech Limited (ASX:MMJ) announced its strategy to become an incubator for strategic investments across regulated jurisdictions globally covering the entire cannabis value chain.
Following the successful listing of United Greeneries Holdings Ltd ("United Greeneries") and Satipharm AG ("Satipharm") on the TSX-V through Harvest One Cannabis Inc. (CVE:HVT), MMJ has focused on the identification of a number of independent strategic investment opportunities that have the potential to deliver significant value to the Company's shareholders.
MMJ is actively pursuing early stage opportunities with the ability to deliver significant future revenue and the opportunity to provide dramatic global synergistic value as regulatory frameworks in key international markets continue to evolve. MMJ is targeting the full range of emerging cannabis-related sectors including healthcare products, technology, infrastructure, logistics, processing, cultivation, equipment, R&D, hemp food products and retail.
MMJ currently holds an equity stake of 53,333,333 shares in Harvest One, 100% ownership of Israeli-based R&D division PhytoTech Therapeutics Limited ("PTL") and strategic holdings in e-Sense Lab Limited (ASX:ESE) and private Canadian-based company WeedMe Inc.
Andreas Gedeon
Managing Director
Phone: +1-250-713-6302
Email: agedeon@mmj.ca
www.mmjphytotech.com.au

Related CompaniesMMJ PhytoTech Ltd