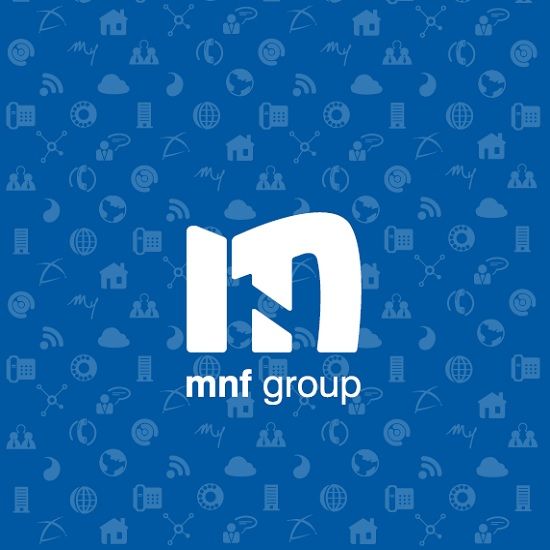 Annual Report 2017
Sydney, Oct 13, 2017 AEST (ABN Newswire) - MNF Group Ltd (

ASX:MNF
) provides the Company's Annual Report 2017.
Letter from our Chairman
It is with great pleasure that I present to you the 2017 full year results for the MNF Group. It has been another very successful year for the MNF Group. The company achieved another financial record, making this the eighth year of profitable year-on-year growth.
Our consolidated group revenue increased to $192 million, up 19% from the previous year. Our EBITDA rose by 34% to $23.9 million, and our NPAT rose 34% to $12.1 million. This year's result includes 5 months contribution from our recent acquisition of CCI. The company ended the year with a strong cash position and no net debt, and the ability to redraw $15.8 million from our revolving acquisition facility.
This year's success is attributed to solid contribution from all three segments of the business - Domestic Retail, Domestic Wholesale, and Global Wholesale. Particularly pleasing was the 24% YoY organic growth in the Domestic Wholesale segment margin which is continuing to demonstrate strong growth potential. Organic growth and the additional 5 months of CCI saw the Domestic Retail Segment margin up 25% YoY. The Global Wholesale Segment margin, up organically by 15% YoY, performed in line with expectation, assisted by new business from network upgrades in London, Los Angeles and Hong Kong.
This year's solid performance has allowed the board to declare an annual dividend of 8.25 cents per share fully franked - an increase of 18% over the previous year. The dividend is consistent with our track record of providing consistent returns to shareholders in the order of 50% of NPAT.
Achievements
During the year MNF Group grew thanks to some incredible achievements and the dedication and effort of our invaluable team. The highlights of our year are:
- Conference Call International Acquisition - The MNF Group acquired CCI in February, the largest Australian independent audio conferencing company, with over 5,000 Business Enterprise and Government customers in Australia and New Zealand. CCI allows MNF Group to leverage our Symbio and TNZI platforms to create a dual point of presence which allows potential for a large network synergy resulting in a future $500K per annum EBITDA uplift. We have already begun to see the benefit of this synergy and will endeavour to grow and develop CCI within the MNF Business to create further opportunities and offerings in the future.
- Continued Organic Growth - The Domestic Wholesale segment achieved 49% YoY organic growth in FY16, with an additional 24% organic growth in FY17. This was due to our service provider customers growing organically, as well as signing up new customers. We also have a number of new initiatives in place for new products, expansion of existing customers and growth based on new customers coming online.
- Opening Global Opportunities - The Global Wholesale segment achieved 15% YoY organic growth this year. This was largely due to growth in our Next Generation services being sold to our global customers. The company this year also finished its network upgrade and transformation project of the TNZI network, upgrading London and Los Angeles, and building Hong Kong. Additionally, the company has completed a New Zealand domestic network upgrade enabling further trans-Tasman growth.
The Future
The company has established three very solid independently performing business segments, each with a well-defined strategy for growth. The Domestic Retail segment is performing steadily with some good potential in addressing small business and government customers. The Domestic Wholesale segment has excellent momentum coming out of last year, and is poised to capitalise on the company's position in the domestic market. And finally, the Global Wholesale segment will continue to sell and expand its Next Generation products and footprint into the global market.
In addition to developing our own organic four-dimensional growth strategy, the company continues to seek sensible acquisitions that will deliver incremental value to shareholders. Our goal is to find opportunities that allow us to leverage our strong intellectual property assets, incredibly skilled team, and massive synergy potential of our nationally and internationally interconnected voice network.
Additionally, we see ourselves as a disruptor in the market, continually developing new technology and software processes that will allow us to deliver innovative products and solutions to our customers. As our company grows so does our strategy and we will continue to focus around our core strength being enabling voice communications. We see ourselves as an integrated telecommunications software and network provider, specialising in Internet communications. The MNF Group is truly in a unique position to explore new opportunities and challenge the industry norm to push the boundaries and cement our position as a credible player in both the Australian and global markets.
To view the full report, please visit:
http://abnnewswire.net/lnk/1Q7Y6497
About MNF Group Ltd

MNF Group Limited (ASX:MNF) is one of Asia-Pacific's fastest growing technology companies. Listed on the ASX since 2006, it is now capitalised at around $320M, and twice winner of the Forbes Asia-Pacific "Best under a Billion" award. Headquartered in Sydney, Australia, the company has over 500 people located across Asia-Pacific, Europe and North America. MNF develops and operates a global communications network and software suite enabling some of the world's leading innovators to deliver new-generation communications solutions.
As the world moves to IP, MNF Group is building the brands, services, network and technology to lead the way.
For further information about MNF Group Limited please visit: http://mnfgroup.limited/
Renee Papalia
Executive Assistant to CEO
E: renee.papalia@mnfgroup.limited
T: +61-2-8008-8231

MNF Group Limited
T: +61-2-8008-8090
E: investor@mynetfone.com.au
WWW: www.mnfgroup.limited
Related CompaniesMNF Group Ltd