Data-Only Solution Enables Cost-Effective, Reliable Connectivity to Complement Onboard Satellite Communications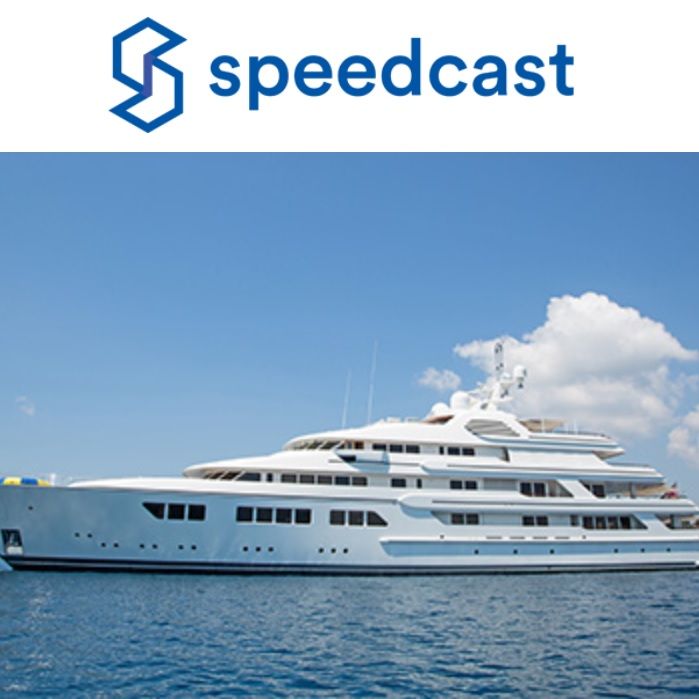 Introduces GO4SPEED(TM) to Provide a Near-Shore 4G/LTE Service for Maritime and Energy Customers
Sydney, Sep 6, 2017 AEST (ABN Newswire) - Speedcast International Limited (

ASX:SDA
), the world's most trusted provider of highly reliable, fully managed, remote communication and IT solutions, today introduced GO4SPEED(TM), a new global near-shore, data-only 4G/Long Term Evolution (LTE) solution for Maritime and Energy. GO4SPEED provides flexible usage packages, cost control and overage protection, is easy to install and can be configured to compliment other communications services such as VSAT and MSS.
"GO4SPEED enables cost-effective mobile data for the Maritime industry, enhancing our global VSAT and MSS services," said Dan Rooney, Product Director for Commercial Maritime, Speedcast. "The Maritime and Energy sectors demand affordable, yet manageable, high-speed near-shore communications, and GO4SPEED delivers this. GO4SPEED provides high-speed access to internet and corporate VPN connections, creating a hybrid network with Speedcast's VSAT and MSS services".
GO4SPEED is ideal for any vessel or offshore rig and can enhance the onboard internet with download speeds up to 100Mbps (4G/LTE carrier dependent). GO4SPEED can receive a signal up to 15km offshore depending upon the vessel's position, antenna and cellular tower location. If a 4G/LTE signal is not available, GO4SPEED automatically switches to 3G/HSPDA.
GO4SPEED payment plans are flexible, with a range of bundles to accommodate any requirement. Global 4G/LTE data plans can provide up to 2TB per month and can also be pooled amongst a fleet to maximize efficiency and cost savings. Flexible controls and overage protection is provided to ensure that a vessel or rig never exceeds its monthly allowance. GO4SPEED is supplied as a turnkey solution including antennas, and can be easily installed by crew members providing a simple yet reliable option for enhanced connectivity.
About Speedcast International Ltd

Speedcast International Ltd (ASX:SDA) is the largest provider of remote communications and IT services in the world. Speedcast's fully managed service is delivered via a leading global, multi-access-technology, multi-band and multi-orbit network of 70+ satellites and an interconnecting global terrestrial network, bolstered by extensive on the ground local support from 40+ countries. This global "network of networks" allows customers to fully rely on the most robust, integrated infrastructure available in the market for their mission critical applications. Speedcast is uniquely positioned as a strategic business partner, tailoring communications, IT and digital solutions to meet unique customer needs and enable business transformation. Speedcast extends its managed services through differentiated technology offerings including cyber-security, crew welfare, content solutions, data & voice applications and network systems integration services. With a passionate customer focus and a strong safety culture, Speedcast serves more than 2,000 customers in over 140 countries in sectors such as Maritime, Energy, Mining, Enterprise, Media, Cruise, NGOs and Government. Learn more at Speedcast.
Media Contact Information:
Toni Lee Rudnicki
Vice President, Global Marketing
Speedcast International Ltd
T: +1-832-668-2634
E: tonilee.rudnicki@speedcast.com
Related CompaniesSpeedcast International Ltd