Prepares for sales ramp up with expanded product range, distribution agreements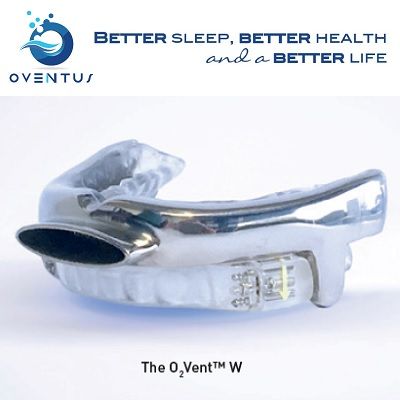 Audited Financial Statements & App. 4E
Brisbane, Aug 31, 2017 AEST (ABN Newswire) - Australian medical device company, Oventus Medical Ltd. (

ASX:OVN
) is pleased to release its Appendix 4E with its full year audited general purpose financial report for the period ending 30 June 2017.
The focus this year has been on four main areas - product development, clinical trials (both new products and additional product validation) and regulatory approvals, as well as market development and market access. These will lay the foundation for sales ramp up. Oventus reported revenue of $447,994 for the 12 months to June 30, 2017, and a net loss after tax of $6,510,114.
Notably, Oventus entered into a global distribution agreement with Modern Dental, the world's largest provider of dental prosthetic devices, with over 70 sales and service centres covering North America, Europe, Australia and the Greater China region.
The two companies have also established a co-manufacturing agreement for the O2Vent product range. Modern Dental group has extensive expertise in the manufacture of dental appliances, holding the required quality management manufacturing certifications, including contract manufacturer registration with the FDA in the US. It will enable Oventus to scale up manufacturing cost effectively for a global market.
Modern Dental has exclusive marketing rights to the Oventus product suite in the US, and non-exclusive rights in the rest of the world. Plans are now underway for a US launch in October 2017, with training and marketing development activities now in progress.
With the O2Vent W, the winged, or dorsal flex appliance cleared for sale to the US with the FDA, Oventus and Modern Dental will enter the US market with Oventus' proprietary airway technology integrated into the two most commonly used mandibular advancement methods. This will enable us to cater to the large section of dentists who prefer a winged styled device for mandibular advancement.
Oventus Medical CEO and Managing Director, Neil Anderson, said "Oventus' unique airway technology provides a solution that can significantly improve outcomes for patients with snoring, and/or sleep apnoea. Based on the learnings we have gathered from our customers and being in the field, our focus this year has been to ensure we have the vital elements in place to accelerate market adoption, from the right product strategy to alignment with a credible partner, in Modern Dental that will facilitate our global expansion.
"We also continue to advance our clinical trial program, further validating the benefit of the airway technology, and supporting the development of our CPAP connection which opens another market opportunity, into patients who currently do not or do not comply with CPAP treatment. This product is expected to be launched in 2018, pending regulatory approval."
To view the report, please visit:
http://abnnewswire.net/lnk/NOP6DNHR
About Oventus Medical Ltd

Oventus Medical Ltd (ASX:OVN) is a Brisbane based medical device company that is commercialising a unique treatment platform for the treatment of sleep apnoea and snoring. Unlike other oral appliances or CPAP interfaces, the Oventus devices have a unique and patented airway within the treatment platform that allows air to flow to the back of the mouth unobstructed while maintaining an oral seal and stable jaw position, bypassing multiple obstructions from the nose, soft palate and tongue, reducing airway collapsibility and managing mouth breathing while maintain a stable airway with or without nasal CPAP. They are particularly designed for the many people that have nasal obstructions and consequently tend to mainly breathe through their mouth. While it may seem counterintuitive, this technology actually manages mouth breathing by converting it to device breathing and normalising ventilation. The O2Vent(TM) is designed to allow nasal breathing when the nose is unobstructed, but when obstruction is present, breathing is supplemented via the airways in the appliance.
For more information on Oventus' Sleep Treatment Platform, please visit http://www.oventus.com
Mr Neil Anderson
Managing Director and CEO
M: 0403 003 475

Kyahn Williamson
WE Buchan
P: 03 9866 4722 or kwilliamson@buchanwe.com.au
Related CompaniesOventus Medical Ltd