Moxian, Inc. (NASDAQ:MOXC) Taking Initiative on Generational Opportunity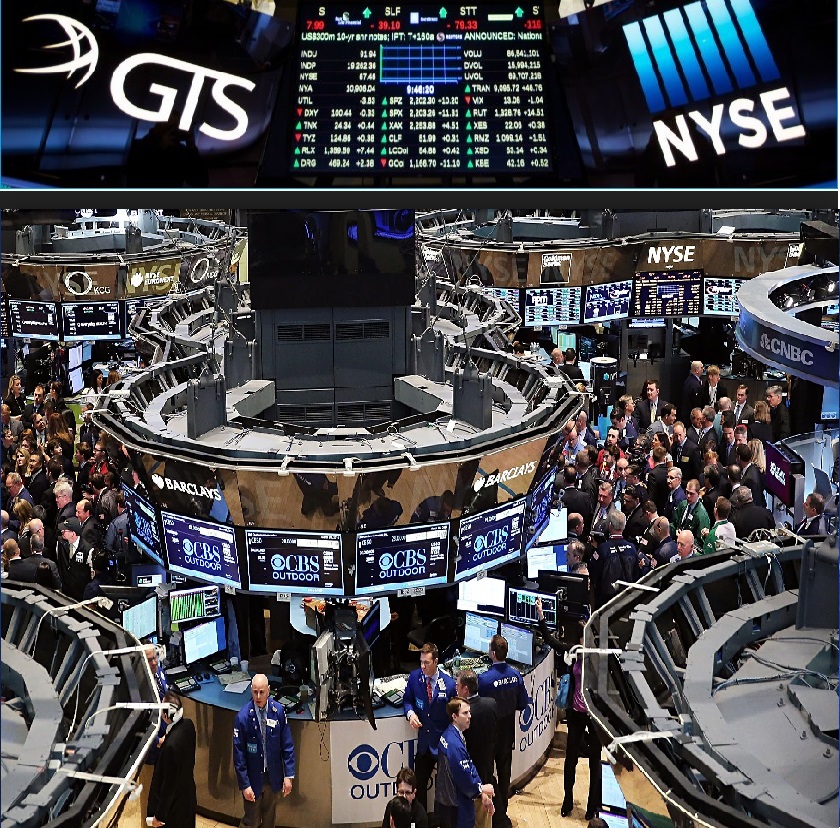 New Chinese economy has produced new Chinese consumer
Consumer has pent up demand
Moxian provides platform to motivate and move consumers to retail outlets
New York, New York, 08:30 EDT August 07, 2017 (NetworkNewsWire) – There's little doubt that economic forces have transformed the Chinese consumer markets. The meteoric rise of middle-class households, a new generation of tech savvy consumers and the powerful pull of e-commerce all promise immense new consumer opportunities in China. A long time in the making, China's consumer class has arrived.
China's state run economy has pushed and pulled the country from subsistence agrarians to leading edge high-tech manufacturing with workers and consumers evolving along the way. Over 40 years in the making and with huge pent up demand, the new Chinese consumer class is ready to fully engage the twenty-first century. Technologically astute, the new Chinese consumer is poised to dramatically impact the economy of not only China but also the world. Companies that operate in and cater to this new megalith of consumption stand to be handsomely rewarded.
Moxian, Inc. (

NASDAQ:MOXC) caters to and focuses on the new Chinese consumer and, importantly, bridges e-commerce to brick-and-mortar retail. Moxian provides small- and medium-sized brick-and-mortar businesses with cutting-edge turnkey solutions to attract and maintain customers. Free to the consumer, Moxian's creative and socially interactive online platforms and mobile applications are moving the burgeoning Chinese consumer from online views to retail purchases at Moxian's brick-and-mortar retail client locations. Moxian's seductive social network integrates social media and business into a single platform that offers products, features and services that appeal to consumers, keeps them engaged and encourages them to refer new customers.
The company's ingenious online platforms and mobile applications, the Moxian+ User app and the Moxian+ Business app, allow businesses to interface with both new and existing customers. These online interactions provide each business the data to analyze consumer likes, dislikes and trends. Moxian's platforms provide businesses the ability to create, manage and promote individualized customer loyalty programs, targeted advertising campaigns and special promotions. These interactions between users and Moxian's merchant clients drive retail traffic into the brick and mortar locations and give merchant clients the ability to study consumer behavior and custom-tailor offerings to consumers.
Moxian continues to expand its web platform in an effort to entice and draw in consumers to its business clients. The company just announced another strategic partnership with a major high end retailer (http://nnw.fm/y43OG) that should provide synergies, new products and technologies and open new distribution channels in high-growth markets. "China's retail industry is going through a major transformation where mobile payments, marketing tools and customer data analytics converge into one single platform, and Shewn is a good example of a nationwide merchant capitalizing on the power of such platform to improve its marketing efficiency," James Tan, chief executive officer of Moxian, stated in the news release. "With the extension of our powerful Moxian+ mobile App platform to Shewn and its distribution network, we look forward to a mutually beneficial relationship between the two parties in years to come."
Moxian is taking the initiative to capitalize on what is a generational opportunity, and it appears that the company is positioned to be amply rewarded.
For more information, visit the company's website at www.Moxian.com
More from NetworkNewsWire
Moleculin Biotech (

NASDAQ:MBRX) to Begin Preparing Clinical Testing Sites for Leukemia Treatment
Medical Innovation Holdings, Inc. (MIHI) Serving the Underserved with Telemedicine
Qualstar Corp. (

NASDAQ:QBAK) – Serving One of the Most Foundational Technical Markets on Earth
About NetworkNewsWire
NetworkNewsWire (NNW) is an information service that provides (1) access to our news aggregation and syndication servers, (2) NetworkNewsBreaks that summarize corporate news and information, (3) enhanced press release services, (4) social media distribution and optimization services, and (5) a full array of corporate communication solutions. As a multifaceted financial news and content distribution company with an extensive team of contributing journalists and writers, NNW is uniquely positioned to best serve private and public companies that desire to reach a wide audience of investors, consumers, journalists and the general public. NNW has an ever-growing distribution network of more than 5,000 key syndication outlets across the country. By cutting through the overload of information in today's market, NNW brings its clients unparalleled visibility, recognition and brand awareness. NNW is where news, content and information converge.
For more information please visit https://www.NetworkNewsWire.com
Please see full terms of use and disclaimers on the NetworkNewsWire website applicable to all content provided by NNW, wherever published or re-published: http://NNW.fm/Disclaimer
NetworkNewsWire (NNW) New York, New York www.NetworkNewsWire.com 212.418.1217 Office Editor@NetworkNewsWire.com
Source:NetworkNewsWire
Contact:

NetworkNewsWire (NNW) 
New York, New York 
www.NetworkNewsWire.com
212.418.1217 Office 
Editor@NetworkNewsWire.com
Related CompaniesNetworkNewsWire.com
Moxian, Inc.