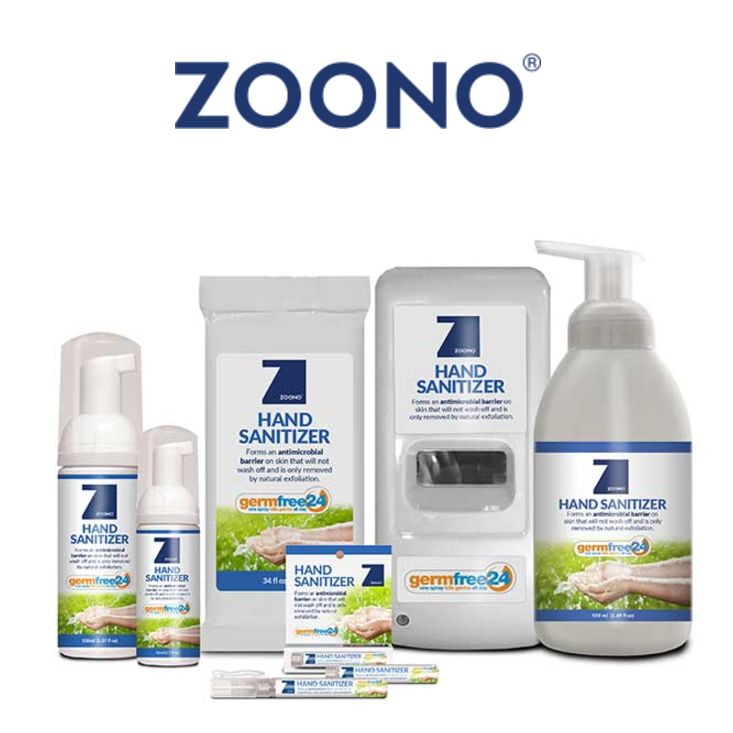 Woolworths to Stock Stayzon Hand Sanitiser
Auckland, July 19, 2017 AEST (ABN Newswire) - Zoono Group Limited (

ASX:ZNO
) is pleased to announce that, via its distributor Stayzon, the supermarket giant, Woolworths Limited (

ASX:WOW
), will stock Zoono's Hand Sanitiser & Protectant. The Stayzon branded hand sanitiser products will be available for sale from early August 2017. Woolworths' 900 plus supermarkets in Australia joins CVS Healthcare's 8,000 retail outlets, together with Amazon (

NASDAQ:AMZN
) (in the USA) and Lotte Home Shopping TV (KRX:023530) (in Korea) in stocking Zoono's hand sanitizer products for the retail market.
Zoono's unique formula lasts for 24 hours, does not wash off and is alcohol free. Independent 3rd party testing shows it is still killing bacteria at 99.24% even after 24 hours. Unlike other hand sanitisers that kill germs, the Zoono/Stayzon hand sanitiser kills germs then protects the hands for 24 hours. Moreover, it kills via a mechanical process rather than poisoning or dehydrating germs, diminishing the growth of super bugs. And it is safe to use around children and pets.
The success of Stayzon in Woolworths becoming its first major retail customer in Australia is a positive endorsement of Zoono's strategy to sell into both the wholesale and retail markets worldwide.
About Zoono Group Ltd

Zoono Group Limited (ASX:ZNO) specialises in the development, manufacture and global distribution of a suite of proven, long lasting and environmentally friendly antimicrobial solutions. It has developed products, including aerosol-based sprays, suited for skin care, surface sanitisers, treatment of acne and mould remediation. The products are based around the "Zoono Molecule"; a unique, antimicrobial molecule that bonds to any surface and kills pathogens including bacteria, viruses, algae, fungi and mould. It has proven efficacy, longevity and, importantly, it does not leach. Zoono products are currently sold in many countries.

Paul Hyslop
Managing Director
T: +64-21-659-977
Website: www.zoono.com
Related CompaniesZoono Group Ltd












Woolworths Limited








Lotte Shopping Company Limited






Amazon.com, Inc.