Moxian, Inc. (NASDAQ:MOXC) Taps Growing Online-To-Offline Sector in China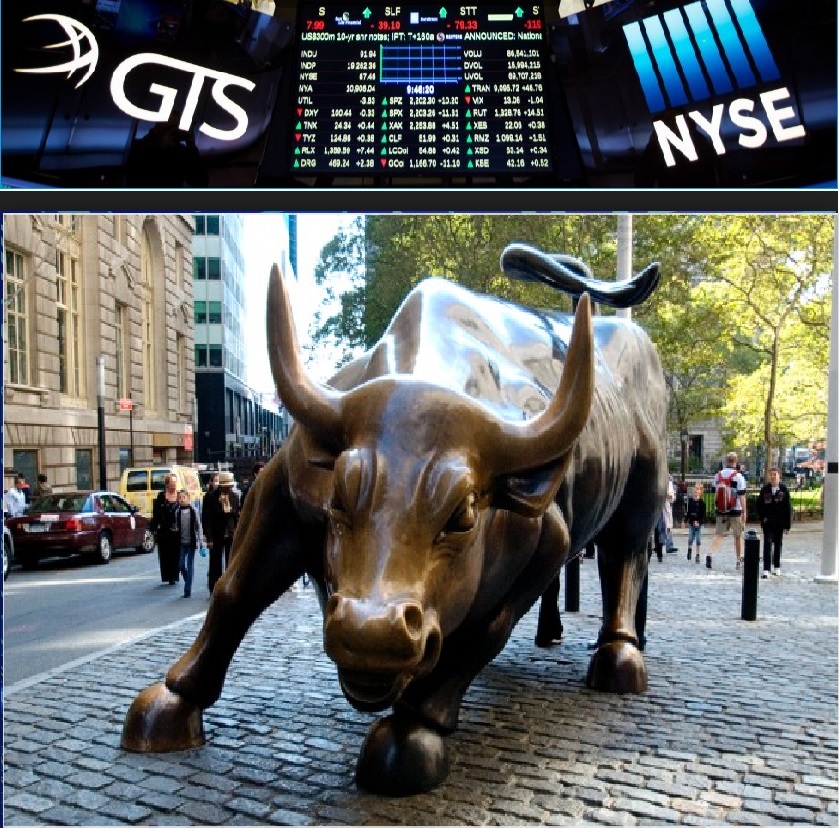 China's digital ad market is booming; Moxian is well-positioned to benefit
China has 733 million internet users and 691 million smartphone subscribers
Moxian targets China's 75 million small- and medium-sized businesses, helping them connect to customers online
New York, New York, 08:30 EDT July 11, 2017 (NetworkNewsWire) – As it competes in the expanding sector of online-to-offline (O2O) marketing in China, Moxian, Inc. (

NASDAQ:MOXC) is well-positioned to profit from the country's booming economy.
Developed in China, Moxian provides social marketing and promotion platforms and helps merchants advertise through social media by integrating social media, entertainment, and business intelligence.
More than half of China's 1.4 billion population use the internet, an estimated 733 million people, and the country boasts 691 million smartphone subscribers.
Moxian focuses on the online-to-offline market, helping offline merchants reach more digitally-oriented customers using promotions such as games, rewards, loyalty programs, and social events.
Targeting the more than 75 million small- and medium-sized businesses in China, Moxian helps companies grow their businesses using consumer behavior data compiled from the company's database of consumer activities.
The company projects its mobile advertising revenue in China to reach $3 million in 2017 and $6 million in 2018 – which would account for 24% of total company sales.
Digital ad spending in China is expected to grow by 21.5% in 2017, and Moxian stands to benefit. Spending on digital advertising revenue in China has jumped to 57.2% of total ad dollars from just 19.4 percent five years ago.
MOXC is a development stage company currently converting its two O2O platforms from unpaid to paid. The company has two core products: Moxian User App and Moxian Business App.
Moxian+ is a business platform which is already serving, at no charge, some 30,000 small market enterprises (SMEs). It provides merchants with tools to convert customers to members and fans by issuing and redeeming loyalty points, responding to customer inquiries through instant messaging, conducting targeted marketing campaigns and providing listings in a lightweight online store.
Moxian User is a consumer app which already has some 300,000 users and offers social networking features, loyalty points, games, and universal coins for use with any merchant in the Moxian ecosystem.
For more information, visit the company's website at www.Moxian.com
About NetworkNewsWire
NetworkNewsWire (NNW) is an information service that provides to users (1) access to our news aggregation and syndication servers, (2) enhanced press release services, and (3) a full array of social communication solutions. As a multifaceted financial news and content distribution company with an extensive team of contributing journalists and writers, NNW is uniquely positioned to best serve private and public companies that desire to reach a wide audience of investors, consumers, journalists and the general public. NNW has an ever-growing distribution network of more than 5,000 key syndication outlets across the country. By cutting through the overload of information in today's market, NNW brings its clients unparalleled visibility, recognition and brand awareness. NNW is where news, content and information converge.
For more information please visit https://www.NetworkNewsWire.com
Please see full terms of use and disclaimers on the NetworkNewsWire website applicable to all content provided by NNW, wherever published or re-published: http://NNW.fm/Disclaimer
NetworkNewsWire (NNW) New York, New York www.NetworkNewsWire.com 212.418.1217 Office Editor@NetworkNewsWire.com
Source:NetworkNewsWire
Contact:

NetworkNewsWire (NNW) 
New York, New York 
www.NetworkNewsWire.com
212.418.1217 Office 
Editor@NetworkNewsWire.com
Related CompaniesNetworkNewsWire.com
Moxian, Inc.