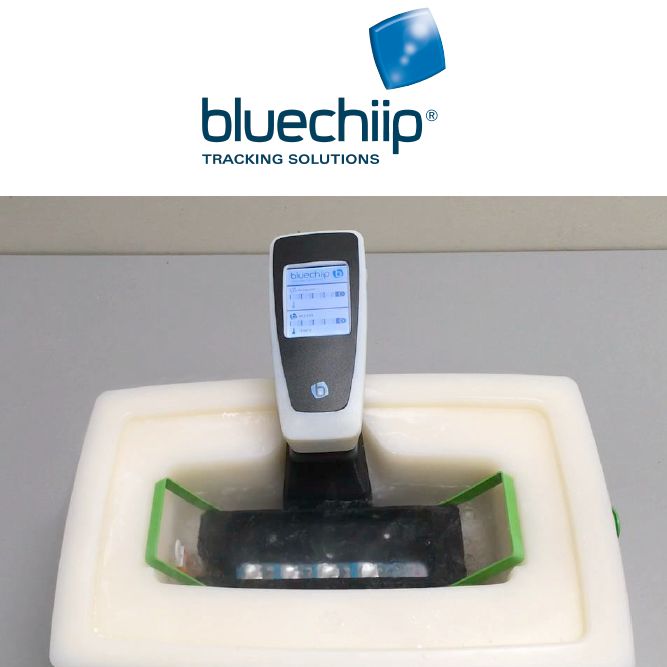 Rights Issue - Letters to Shareholders
Melbourne, June 6, 2017 AEST (ABN Newswire) - Bluechiip Limited (

ASX:BCT
) announced to the ASX a non-renounceable rights issue (Rights Issue) at an issue price of $0.028 per new share (New Share).
The Rights Issue offers shareholders whose registered addresses are within Australia and New Zealand (Eligible Shareholders) one (1) New Share for every three (3) fully paid ordinary shares held as at 7.00pm on Thursday 8 June 2017 (Record Date) to raise up to $2.53 million before costs. The Rights Issue is not underwritten.
The Rights Issue is being conducted pursuant to an offer document dated 5 June 2017 issued in accordance with section 708AA of the Corporations Act (as modified by ASIC Instrument 2016/84).
You will receive your copy of the Offer Booklet and the Entitlement and Acceptance Form shortly.
The Offer Document has also been lodged with the ASX and is available on
http://abnnewswire.net/lnk/80127243
Any New Shares not taken up by Eligible Shareholders under the Rights Issue will be shortfall shares and can be applied for by other Eligible Shareholders under the top-up facility.
The funds raised will, after payment of costs and expenses, to support the development and release of OEM products through partners, to build inventory and to fund ongoing working capital requirements.
Summary of key Information
Type of Offer: Non-renounceable rights issue
Issue Ratio: 1 New Share for every 3 existing shares held on the Record Date
Issue Price: $0.028 cents per New Share
Issue Price Discount: Approximately 10% to the market closing price of $0.031 per share on 31 May 2017
Approximately a 18% discount to the 3 month VWAP of $0.034 to 31 May 2017
New Shares Issued: Up to approximately 90,603,364 New Shares (to be quoted on ASX). Following completion of the Offer the Company will have approximately 362,413,456 shares on issue
Ranking of New Shares: The New Shares will be fully paid and will rank equally in all respects with the Company's existing issued ordinary shares
Funds Raised: Up to $2.53 million before costs, if fully subscribed
Shareholder approval of the Rights Issue is not required. The Rights Issue is undertaken without a prospectus in accordance with section 708AA of the Corporations Act 2001 (Cth) (Act).
Timetable (see Note 1)
Event: Initial announcement of Rights Issue
Date: Thursday 1 June 2017
Event: Lodgement of Rights Issue Offer Booklet, Cleansing Notice in respect of the Rights Issue and Appendix 3B
Date: Monday 5 June 2017
Event: Dispatch of letter to shareholders
Date: Tuesday 6 June 2017
Event: "Ex" Date (i.e. date from which securities commence trading without the entitlement to participate in the Rights Issue)
Date: Wednesday 7 June 2017
Event: Record Date (i.e. date for determining entitlement to participate in the Rights Issue)
Date: Thursday 8 June 2017
Event: Rights Issue Opening Date. Dispatch of Offer Booklet and personalised Entitlement and Application Form
Date: Tuesday 13 June 2017
Event: Closing Date (Last day for acceptance and payment in full)
Date: Friday 30 June 2017
Event: Company notifies ASX of under-subscriptions
Date: Friday 7 July 2017
Event: Allotment of Rights Issue Shares and despatch of holding statements.
Date: Friday 7 July 2017
Event: Expected commencement of normal trading in New Shares on ASX
Date: Monday 10 July 2017
Note 1: This timetable is indicative only. The Company reserves the right, subject to the ASX Listing Rules, to amend the indicative timetable. In particular, the Company reserves the right to extend the closing date or to withdraw the Rights Issue without prior notice.
Taking up your entitlements may have taxation, financial and other implications. If you are in any doubt as to how to deal with your rights, you should contact your stockbroker or other professional adviser.
To view the full release, please visit:
http://abnnewswire.net/lnk/8V3ZAP16
About Bluechiip Ltd

Bluechiip Ltd (ASX:BCT) has developed a wireless tracking solution for the healthcare and life science, security, defence and manufacturing industries which represents a generational change from current methods such as labels (hand-written and pre-printed), barcodes (linear and 2D) and microelectronic integrated circuit (IC)-based RFID (Radio Frequency Identification).
The unique tag is based on MEMS technology and contains no electronics. The tag can either be embedded or manufactured into a storage product, such as vials or bags. Easy identification, along with any associated information from the tag such as temperature can be detected by a reader, which can also sense the temperature of the tagged items. The traditional identification technologies have significant limitations. Whereas a barcode requires a visible tag or line-of-sight optical scan, bluechiip(R) technology does not. Unlike labels, barcodes and RFID, the bluechiip(R) technology can sense the temperature of each item a tag is attached to, or embedded in.
The bluechiip(R) technology has initial applications in the healthcare industry particularly those businesses which require cryogenic storage facilities (biobanks and biorepositories). bluechiip(R) offers the only technology that enables accurate and reliable tracking of products including stem cells, cord blood, and other biospecimens. In addition to functioning in extreme temperatures, the bluechiip(R) tracking solution can survive autoclaving, gamma irradiation sterilization, humidification, centrifuging, cryogenic storage and frosting.
The bluechiip(R) technology has other healthcare applications in pathology, clinical trials and forensics. Several other key markets outside of healthcare include cold-chain logistics/supply chain, security/defence, industrial/manufacturing and aerospace/aviation.
Further information is available at http://www.bluechiip.com
Bluechiip Limited
Tel: +61-3-9763-9763
Email: info@bluechiip.com
www.bluechiip.com
Related CompaniesBluechiip Ltd