Moxian, Inc. (NASDAQ:MOXC) Positioned to Profit from China's Economic Shift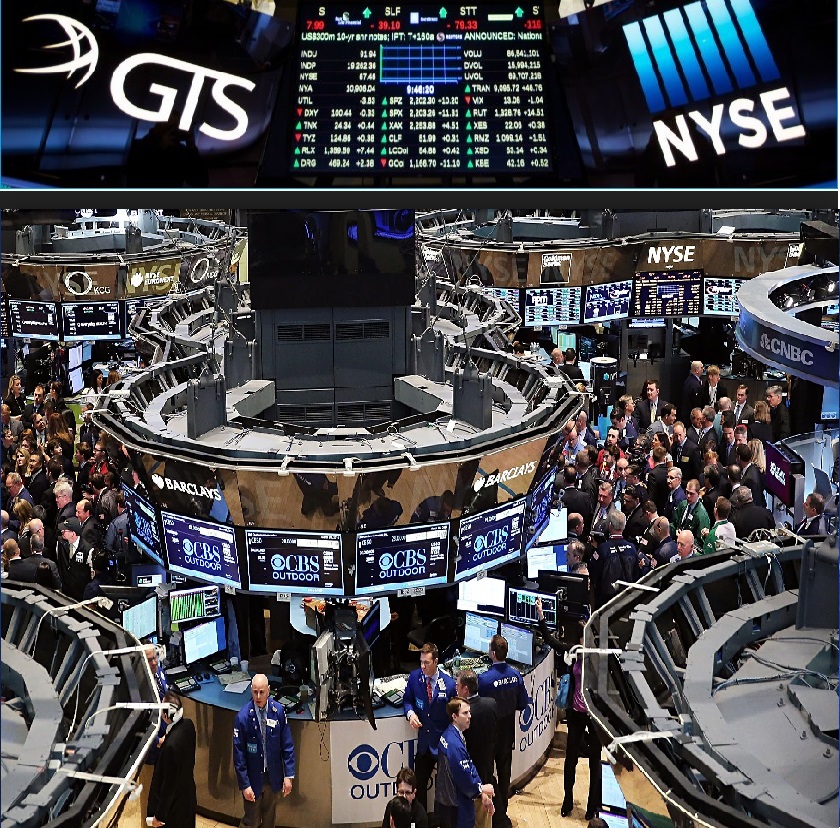 New York, New York, 08:30 EDT May 16, 2017 (NetworkNewsWire) – China's booming economy has delivered consumer product companies some of the world's greatest growth opportunities over the last 20 years. However, the government recently lowered its official five-year annual GDP growth target to 6.5 percent, the slowest targeted growth since the 2008 global financial crisis. China's economy is actually undergoing a structural transition. Consumption isn't rising as fast as it did during peak boom years, but consumption growth is still on a staggering upward trajectory. China's consumer economy is projected to expand by about half, to $6.5 trillion, by 2020. In fact, incremental Chinese consumer growth of over $2 trillion over the next three years would be equal to adding a consumer market larger than that of Germany today. Despite a slowing economy, China will remain one of the fastest growing consumer markets in the world for the foreseeable future.
Upward mobility and demographic forces are transforming the Chinese consumer markets. The meteoric rise of upper-middle-class households, a new generation of free spending tech savvy consumers and the powerful pull of e-commerce all promise immense new consumer opportunities.
Research by The Boston Consulting Group and AliResearch, the research arm of Alibaba, China's largest e-commerce company (http://nnw.fm/2mt9X), found that these forces of change will profoundly reshape China's economy and consumer market over the next several years. Consumers 35 or younger will account for 65% of growth, and e-commerce will become a far more important retail channel, driving 42% of total consumption growth, with 90% of that growth coming from mobile e-commerce. Companies will need a new playbook to capture the coming wave of growth, as the strategies of the past will no longer be relevant.
To capture the immense new opportunities in China's changing consumer market, companies must be more strategic in targeting income segments, product categories, and retail channels. Companies also need a new set of strategies to take into account rapid shifts in the nature of consumption. Serving the businesses that feed the demand of the new Chinese consumer, Moxian, Inc. (

NASDAQ:MOXC) is positioned to profit from this vast economic shift in China.
Moxian provides small- and medium-sized businesses cutting edge turnkey solutions to attract and maintain customers. The company's strategy is to drive consumer traffic from online to their brick and mortar business customers. Moxian operates a social network platform which integrates social media and business into a single platform and offers products, features and services that appeal to consumers.
The company's online platforms and mobile applications, the Moxian+ User app and the Moxian+ Business app, allow businesses to interface with both existing and new customers. These interactions provide each business the data to analyze consumer likes, dislikes and trends. Moxian's platform gives businesses the ability to create, manage and promote individualized customer loyalty programs, targeted advertising campaigns and special promotions. These interactions between users and Moxian's merchant clients give businesses the ability to study consumer behavior and tailor offerings to customers. Moxian is leveraging technology to drive business in the new Chinese consumer economy and offers an interesting opportunity to profit from this explosive growth.
For more information, visit www.Moxian.com
About NetworkNewsWire
NetworkNewsWire (NNW) provides news aggregation and syndication, enhanced press release services and a full array of social communication solutions. As a multifaceted financial news and distribution company with an extensive team of contributing journalists and writers, NNW is uniquely positioned to best serve private and public companies that desire to reach a wide audience of investors, consumers, journalists and the general public. NNW has an ever-growing distribution network of more than 5,000 key syndication outlets across the country. By cutting through the overload of information in today's market, NNW brings its clients unparalleled visibility, recognition and brand awareness. NNW is where news, content and information converge.
Please see full disclaimers on the NetworkNewsWire website applicable to all content provided by NNW, wherever published or re-published: http://NNW.fm/Disclaimer
Source:NetworkNewsWire
Contact:

NetworkNewsWire (NNW) 
New York, New York 
www.NetworkNewsWire.com
212.418.1217 Office 
Editor@NetworkNewsWire.com
Related CompaniesNetworkNewsWire.com
Moxian, Inc.