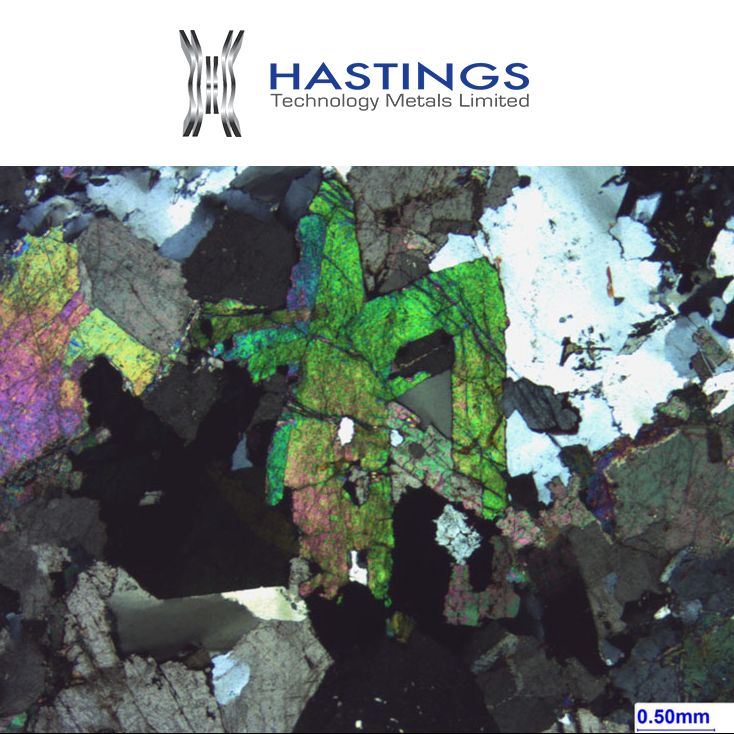 Sydney, May 8, 2017 AEST (ABN Newswire) - Hastings Technology Metals Limited (

ASX:HAS
) (the Company) is pleased to advise that following the lodgement of its Mine Permitting Applications (MPA) as previously announced on 3rd April 2017, the Yangibana Rare Earths Project (the "Project") has been assessed by the Department of Mines and Petroleum (DMP) as a Lead Agency Project (LAP) under the Western Australian Government Lead Agency Framework.
The Project has been assigned a dedicated and experienced project approvals coordinator within the DMP to provide:
- Project specific approvals advice;
- Coordination of approvals across other WA Government agencies during the pre-submission and submission stages of the Company's project proposal; and
- Project approval scoping sessions with relevant agencies to help identify potential "show stoppers" or "bottlenecks" in the decision-making process.
Hastings' Yangibana Rare Earths Project status as a LAP will be published on the DMP website thereby providing the Project with an increased level of co-ordinated support from the various WA Government agencies and will help to expedite the MPA.
Charles Lew, Executive Chairman of Hastings commented that "the Lead Agency Project status strengthens the Company's commitment to building a mine and rare earths processing plant in the Gascoyne region which will provide hundreds of jobs in the area. We would like to thank the DMP and all those involved in assisting us to gain this LAP status. We are working hard on finishing our DFS soon and to meet our objective of getting into production by late 2019."
About Hastings Technology Metals Ltd

Hastings Technology Metals Ltd (ASX:HAS) (FRA:5AM) is a leading Australian rare earths company, with two rare earths projects hosting JORC-compliant resources in Western Australia.
- The Yangibana Project hosts JORC Resources totalling 20.56 million tonnes at 1.18% TREO (comprising Measured Resources of 3.79 million tonnes at 1.18% TREO, Indicated Resources of 8.24 million tonnes at 1.27% TREO and Inferred Resources of 8.53 million tonnes at 1.11% TREO), including 0.40% Nd2O3+Pr6O11.
- The Brockman deposit contains JORC Indicated and Inferred Resources totalling 41.4 million tonnes (comprising 32.3mt Indicated Resources and 9.1mt Inferred Resources) at 0.21% TREO, including 0.18% HREO, plus 0.36% Nb2O5 and 0.90% ZrO2.
- Rare earths are critical to a wide variety of current and new technologies, including smart phones, electric vehicles, wind turbines and energy efficient light bulbs.
- The Company aims to capitalise on the strong demand for rare earths permanent magnets created by expanding new technologies.

Charles Tan
Chief Operating Officer
M: +61-457-853-839

Aris Stamoulis
Director Corporate Finance
M: +61-455-105607
Related CompaniesHastings Technology Metals Ltd