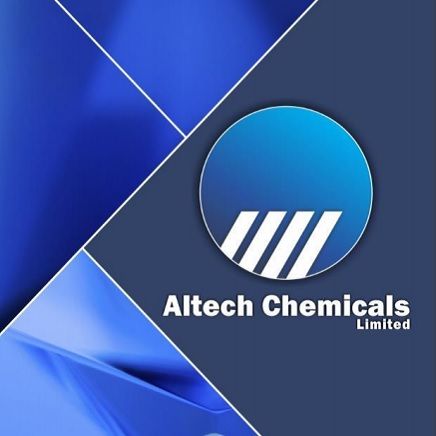 Perth, May 8, 2017 AEST (ABN Newswire) - Altech Chemicals Limited (Altech/the Company) (

ASX:ATC
) (

FRA:A3Y
) is pleased to advise that following the recently announced $2 million share placement to existing cornerstone investor MAA Group Berhad (MAAG), the Company is now offering a Share Purchase Plan (SPP).
Highlights
- Share Purchase Plan (SPP) offered to eligible shareholders
- Follows a $2 million share placement to cornerstone shareholder MAA Group Berhad
- SPP offer priced at a 5% discount to the 5 day VWAP
- Funds applied to detailed design and engineering work
The SPP will enable existing eligible shareholders to purchase Altech shares at a 5% discount to the volume-weighted average price of its shares as traded on the Australian Securities Exchange over the 5 days up to, and including, the day on which the SPP offer closes. Altech will announce the final issue price for the SPP shares after the offer closes.
Existing eligible shareholders of Altech will have the opportunity to subscribe to a maximum of $15,000 of new shares and a minimum amount of $1,000 of new shares, via the SPP.
Funds raised from the SPP will be applied to the completion of the detailed design and engineering work for the Company's proposed Malaysian high purity alumina (HPA) plant and for corporate and general working capital purposes.
Under the SPP rules, existing shareholders who are recorded on the share register at 5 May 2017 (record date) with a registered address in Australia or New Zealand will be eligible to participate. Each eligible shareholder will be entitled to apply for up to $15,000 of new fully paid ordinary shares of the Company without incurring any brokerage or other transaction costs. All new shares issued under the SPP will rank equally with existing ordinary shares of the Company.
The closing date for participation in the SPP will be Wednesday 31 May 2017.
Full details of the SPP will be announced later this afternoon and individual letters including acceptance forms will be mailed to all eligible shareholders.
About Altech Chemicals Ltd

Altech Chemicals Limited (ASX:ATC) (FRA:A3Y) is aiming to become one of the world's leading suppliers of 99.99% (4N) high purity alumina (HPA) (Al2O3). HPA is a high-value product because it is the major source material for scratch-resistant artificial sapphire glass. Sapphire glass is used to produce a range of high-performance electronic applications such as LEDs, semi-conductors, phosphor display screens, as well as new emerging products such as smartphones and tablet devices. The global HPA market is approximately 19,040tpa (2014) and is expected to at least double over the coming decade.
Iggy Tan
Managing Director
Altech Chemicals Limited
Tel: +61-8-6168-1555
Email: info@altechchemicals.com

Shane Volk
Company Secretary
Altech Chemicals Limited
Tel: +61-8-6168-1555
Email: info@altechchemicals.com

Investor Relations (Europe)
Kai Hoffmann
Soar Financial Partners
Tel: +49-69-175-548320
Email: hoffmann@soarfinancial.com
Related CompaniesAltech Chemicals Ltd