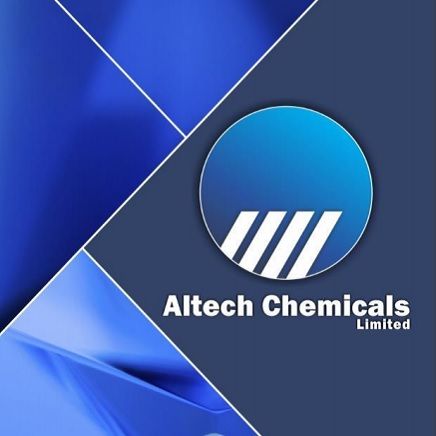 Dual Lists on Frankfurt Stock Exchange
Perth, April 4, 2017 AEST (ABN Newswire) - Altech Chemicals Limited (Altech/the Company) (

ASX:ATC
) is pleased to announce the dual listing of the Company's shares on the Frankfurt Stock Exchange. The Company's shares trade under the symbol "A3Y" on the exchange.
Highlights
- Dual listing of Altech shares on Frankfurt Stock Exchange
- Altech shares trade under the symbol "A3Y"
- Broadens Altech's European investor appeal, particularly in Germany
- Overcomes time zone issues for European retail investors
The Frankfurt Stock Exchange dual listing supports Altech's strategy to broaden its European investor base, particularly in Germany where there is growing interest in the Company's high purity alumina (HPA) project. The Company's application for German export credit agency project finance cover, the high level of German and other European equipment for its proposed HPA plant and the appointment of a German engineering, procurement and construction (EPC) contractor for the project has heightened Altech's investment appeal for German and other European investors. Also, the Frankfurt Stock Exchange listing overcomes time difference and account issues for European retail investors.
As Altech's shares were already quoted on the Australian Securities Exchange (ASX), a Frankfurt Stock Exchange approved "like" exchange, the dual listing was possible without primary listing procedures such as the filing of a prospectus, consequently the listing was conducted at minimal cost.
The Frankfurt Stock Exchange is the world's third largest exchange-trading market as measured by trading volume, behind the New York Stock Exchange and NASDAQ. More than 50 percent of the total trades on the Frankfurt Stock Exchange are from investors located in countries outside of Germany.
About Altech Chemicals Ltd

Altech Chemicals Limited (ASX:ATC) (FRA:A3Y) is aiming to become one of the world's leading suppliers of 99.99% (4N) high purity alumina (HPA) (Al2O3).
HPA is a high-value, high margin and highly demanded product as it is the critical ingredient required for the production of synthetic sapphire. Synthetic sapphire is used in the manufacture of substrates for LED lights, semiconductor wafers used in the electronics industry, and scratch-resistant sapphire glass used for wristwatch faces, optical windows and smartphone components. There is no substitute for HPA in the manufacture of synthetic sapphire.
Global HPA demand is approximately 25,315tpa (2016) and demand is growing at a compound annual growth rate (CAGR) of 16.7% (2016-2024), primarily driven by the growth in worldwide adoption of LEDs. As an energy efficient, longer lasting and lower operating cost form of lighting, LED lighting is replacing the traditional incandescent bulbs.
Iggy Tan
Managing Director
Altech Chemicals Limited
Tel: +61-8-6168-1555
Email: info@altechchemicals.com

Shane Volk
Company Secretary
Altech Chemicals Limited
Tel: +61-8-6168-1555
Email: info@altechchemicals.com
Related CompaniesAltech Chemicals Ltd