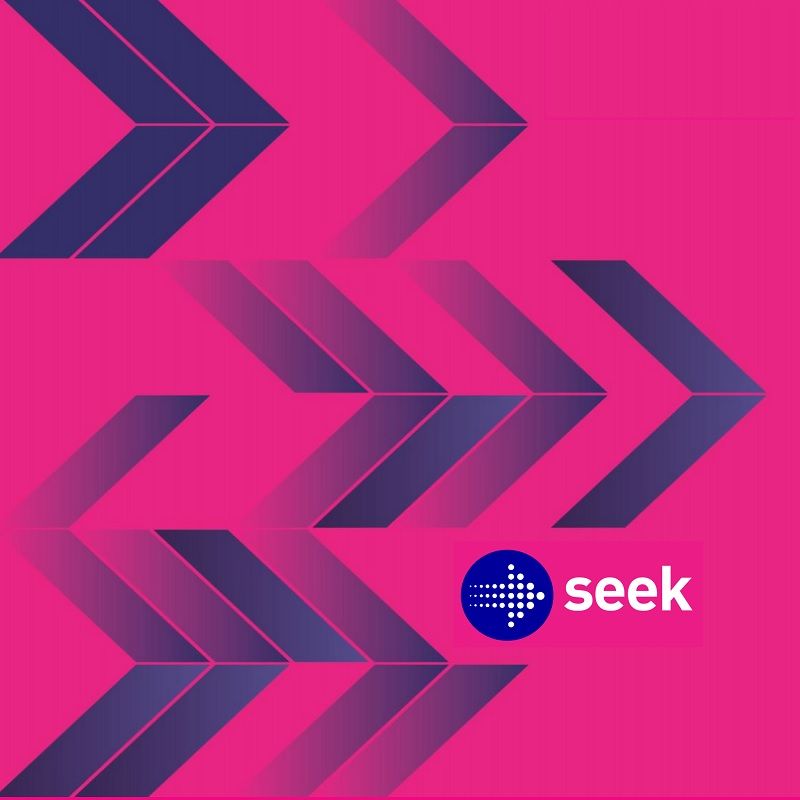 Melbourne, Mar 20, 2017 AEST (ABN Newswire) - Today, SEEK Limited (

ASX:SEK
) (

OTCMKTS:SKLTY
) announced that it has entered into binding agreements to increase its ownership interest in OES; a joint venture between SEEK and Swinburne University of Technology ("Swinburne"), from 50% to 80% by acquiring shares in OES from Swinburne.
Investment Highlights:
- SEEK to invest cA$118.5m to increase its ownership in Online Education Services ("OES") from 50% to 80%
- Transaction enables greater flexibility to secure multiple education partners onto the OES platform
- Expect the transaction to be cash EPS accretive in FY18 and strongly accretive over the medium to long-term
- OES will be consolidated into SEEK Group Financial Statements
Overview
OES provides industry ready education qualifications online on behalf of education partners. Its first partner, Swinburne Online, has over 9,500 students currently enrolled. Students receive a qualification from Swinburne, established more than 100 years ago and now an internationally ranked university with more than 55,000 students both domestically and internationally. Since SEEK's initial investment in OES, the business has delivered excellent student outcomes alongside strong financial results, evidenced by:
- Excellent student outcomes: 1,500 alumni since the first graduates in March 2014. Overall teaching satisfaction ranks 8.6 out of 10
- Strong financial results: FY14-FY16 Revenue CAGR of 37%, FY14-FY16 EBITDA CAGR of 33%, dividends paid to shareholders of $37m vs $10m of capital invested since inception
OES's success to date is testament to the strong management team led by CEO Denice Pitt and the vision of Swinburne and SEEK to reimagine a better way to deliver world class online education.
Strategic Rationale
The strategic rationale for SEEK to increase its ownership stake in OES is:
1. Facilitate new education partners: Provides OES with greater flexibility to secure multiple education partners onto the OES platform, which will greatly increase its addressable market
2. Organic drivers: OES has meaningful organic growth opportunities via development of new programs, retention initiatives and international expansion. These opportunities are all expected to underpin growth in total students educated
Commenting on today's announcement, Swinburne University Vice-Chancellor, Professor Linda Kristjanson said,
"Through OES, Swinburne University has expanded its delivery of relevant, accessible and flexible courses and established itself as a leading provider of online education."
"Swinburne will continue to invest in new teaching and learning platforms online as well as on-campus, enabling our dedicated academics to provide students with the new, multiple modes of learning they expect."
Commenting on the transaction, Andrew Bassat, CEO and Co-Founder of SEEK said,
"In just over 5 years, OES has established itself as a world class provider of online education. OES's success shows that public and private partnerships can provide great education outcomes that lead to meaningful employment outcomes for Australian students."
"Much of OES's success can be attributed to the vision of Swinburne University of Technology and their world class capability in developing and delivering education that prepares students for successful careers. SEEK is looking forward to continuing its successful partnership with Swinburne University of Technology and alongside multiple other education partners."
Other details
- Transaction to be funded by SEEK's existing cash and bank debt facilities
- Post transaction, ownership interests are as follows: SEEK 80%, Swinburne 20%
- Following the investment, SEEK will have additional representation on the board of OES and OES will be consolidated into SEEK Group accounts, this includes consolidation of the underlying OES balance sheet which comprised total assets of $69m including cash of $60m as at 31 Jan 2017
About SEEK Limited

SEEK Limited (ASX:SEK) (OTCMKTS:SKLTY) is a diverse group of companies that have a unified purpose to help people live more fulfilling and productive working lives and help organisations succeed. The Group encompasses a strong portfolio of employment, education and volunteer businesses which span across Australia, New Zealand, China, India, Brazil, Mexico, Indonesia, Nigeria, Bangladesh, Philippines, Vietnam, Thailand, South Africa, Kenya, Malaysia, Hong Kong and Singapore. SEEK makes a positive impact on a truly global scale with exposure to over 4.1 billion people and greater than 30% of Global GDP.
We create world-class product technology solutions to address the needs of jobseekers and hirers and facilitate the matching between jobseekers and hirers across our online employment marketplaces.
Across our employment marketplaces we receive over 375 million visits to our sites every month and have over 3 million job opportunities available at any given time and over 100 million jobseeker profiles.
Investors & Analysts
Geoff Roberts / Jeff Tang
SEEK Limited
T: +61-3-8517-4484

Media
Sarah Macartney
SEEK Limited
T: +61-3-8306-0850
M: +61-433-949-639
E: smacartney@seek.com.au
Related CompaniesSEEK Limited