Moxian, Inc. (NASDAQ:MOXC) Sets Launch of its Paid Moxian+ Platform in China's O2O Market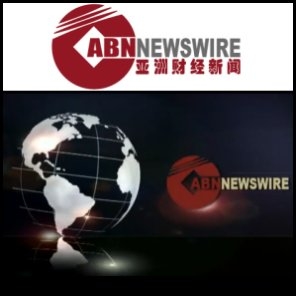 New York, New York, 08:30 EST Mar 15, 2017 (NetworkNewsWire) – Moxian, Inc. (

NASDAQ:MOXC) plans to launch its Moxian+ paid platform in March 2017, transitioning away from the no-charge beta technology it has used in the past to access China's estimated $48 billion 1H2017 online-to-offline (O2O) market. The Shenzhen, China-based company has already expanded with additional offices in Beijing and plans to grow its sales team to more than 100 commissioned executives by the end of 2017.
Moxian is a high technology company which has offered a no-charge platform to Chinese businesses and consumers. China's booming O2O market permits consumers to order products online, then pay businesses offline. Moxian is targeting offline traditional small- and medium-sized businesses. It can offer them a comprehensive suite of O2O commerce services.
Moxian's shift in focus to a paid model includes plans to offer various premium services to businesses. These features, which are on the Moxian+ Business App, enable vendors to access analytics, host online shops, manage social customer relationships, and execute target marketing. The company will also offer its Moxian+ User App to consumers. Stakes are high, as China is the largest mobile telephone market in the world. It has 1.3 billion mobile users, according to a December 2015 analysis by China's Ministry of Industry and Technology.
Moxian's revenue streams will come from its paid premium subscriptions. The 'Gold' subscription plan is $1,200 annually, while the 'Diamond' plan costs $2,000 per year. Moxian also receives 3-5% payments on all transactions on its platform. The company also generates revenue from mobile advertisements, but its fastest growing projected revenue stream will come from OEM and distribution license fees. Those fees are set to explode by roughly 300% year-over-year, and, in 2018, they are expected to account for 48% of fee revenues.
In its initial coverage report, SeeThruEquity (http://nnw.fm/Dc4fs) set a price target of $4.50 on Moxian's stock as it raised $8.5 million net in a public equity offering to invest in the growth of its business. That successful fundraising in November 2016 enabled the company to uplist to the NASDAQ Capital Markets.
Moxian hopes to convert the 31,600 businesses and greater than 300,000 consumers already using the free Moxian platform to paid, premium Moxian+. To that end, Moxian plans to expand into Shanghai and Guangzhou. It will focus its selling efforts on businesses and consumers in large metropolitan centers. If its sales reach the projected $11 million in 2017, Moxian should be cash flow break even by the end of this year, SeeThruEquity reports.
Moxian is focusing on small- and medium-sized businesses, and there are 75 million of these in China. SeeThruEquity sees the opportunity for Moxian to increase its customer base through sales of its paid Moxian+, but it cautions that, in order to fund its aggressive growth plans, Moxian would need to have access to even more capital in the future.
For more information, visit www.Moxian.com
About NetworkNewsWire
NetworkNewsWire (NNW) provides news aggregation and syndication, enhanced press release services and a full array of social communication solutions. As a multifaceted financial news and distribution company with an extensive team of contributing journalists and writers, NNW is uniquely positioned to best serve private and public companies that desire to reach a wide audience of investors, consumers, journalists and the general public. NNW has an ever-growing distribution network of more than 5,000 key syndication outlets across the country. By cutting through the overload of information in today's market, NNW brings its clients unparalleled visibility, recognition and brand awareness. NNW is where news, content and information converge.
Please see full disclaimers on the NetworkNewsWire website applicable to all content provided by NNW, wherever published or re-published: http://NNW.fm/Disclaimer
Source:NetworkNewsWire
Contact:

NetworkNewsWire (NNW) 
New York, New York 
www.NetworkNewsWire.com
212.418.1217 Office 
Editor@NetworkNewsWire.com
Related CompaniesNetworkNewsWire.com
Moxian, Inc.