Net Element (NASDAQ:NETE) Driven by CEO's Fierce Desire for Success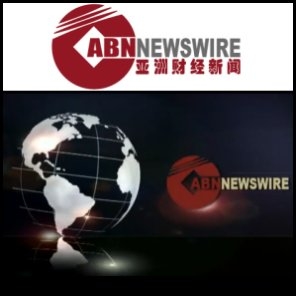 New York, New York, 08:30 EST Mar 13, 2017 (NetworkNewsWire) – Over the last decade, technology has dramatically shifted the way business is transacted. Since the advent of smartphones, the entire planet has moved rapidly toward mobile transactions and payments. Projections suggest that, in the United States alone, nearly 70 percent of smartphone users will utilize mobile payments for a broad range of business transactions by the end of 2017. Other areas of the world are moving as fast or faster toward this streamlined system of business transactions.
Net Element (

NASDAQ:NETE) has been at the forefront of facilitating this global shift to mobile payments. The company specializes in secure mobile payments and transaction processing through its subsidiary, TOT Group. TOT Group companies include Aptito, TOT Money and Unified Payments, which was named the fastest-growing private company in America in 2012 by Inc. Magazine. Net Element went public in 2012.
In a remarkable two-year period, Net Element went from incorporation to an initial public offering. Products and services alone don't produce that kind of traction. It takes leadership.
Oleg Firer leads Net Element as its CEO and director. As a young immigrant, Firer came to America with a fierce desire for success. He rapidly advanced in the business world, teaching himself the payment processing business and starting his own payments business in 2007. Utilizing roll-up strategies, Firer then acquired eight companies and integrated them into a single entity to form Unified Payments. Over the subsequent three-year period, he grew Unified Payments over 23,000 percent while effectively managing the integration, accretion, and growth of the disparate entities.
Now at the helm of Net Element, with Unified Payments as a subsidiary, Firer still has that fierce desire to succeed. He has been recognized by Forbes as one of the '5 Incredible Entrepreneurs' and by Business Leader Magazine as a 'Top Entrepreneur in South Florida'.
Leadership is imperative to any company's success. Effective leadership creates an inspiring vision of the future and motivates people to engage with that vision. From vision to execution, Oleg Firer has proven that he has not only the experience to lead Net Element, but also the fierce desire to make it succeed.
For more information, visit www.NetElement.com
About NetworkNewsWire
NetworkNewsWire (NNW) provides news aggregation and syndication, enhanced press release services and a full array of social communication solutions. As a multifaceted financial news and distribution company with an extensive team of contributing journalists and writers, NNW is uniquely positioned to best serve private and public companies that desire to reach a wide audience of investors, consumers, journalists and the general public. NNW has an ever-growing distribution network of more than 5,000 key syndication outlets across the country. By cutting through the overload of information in today's market, NNW brings its clients unparalleled visibility, recognition and brand awareness. NNW is where news, content and information converge.
Please see full disclaimers on the NetworkNewsWire website applicable to all content provided by NNW, wherever published or re-published: http://NNW.fm/Disclaimer
Source:NetworkNewsWire
Contact:

NetworkNewsWire (NNW) 
New York, New York 
www.NetworkNewsWire.com
212.418.1217 Office 
Editor@NetworkNewsWire.com
Related CompaniesNetworkNewsWire.com
Net Element, Inc.