Moxian, Inc. (NASDAQ:MOXC) Expects Increased Chinese Consumption to Drive its O2O Commerce Channel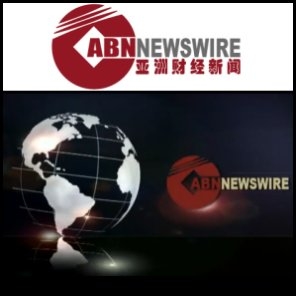 New York, New York, 08:30 EST Mar 10, 2017 (NetworkNewsWire) – Chinese consumers are spending more, and that harbors good fortune for Moxian, Inc. (

NASDAQ:MOXC) as it continues to roll out its comprehensive online-to-offline (O2O) commercial platform. Consumption in China as a percentage of GDP is rising, and retail sales went up by about 10 percent in 2016. There's no doubt that consumption is driving commerce and that the Moxian platform that links brick-and-mortar establishments to the cloud is at the hub of online and offline commercial activity.
Reuters (http://nnw.fm/Yf4xs) recently reported on data released by China's statistics bureau that showed consumption accounted for about three-quarters of China's economic growth in the first half of 2016. In the past, a lot of China's GDP growth has come from capital investment and exports, and consumption since the Great Recession has been around 36 percent of GDP. The 2016 reported figure would indicate that the Chinese economy is on its way to becoming consumer driven, much as Western economies are. Consumption contributes to more than half of GDP in most developed economies. In the U.S., it accounts for about two-thirds of economic activity.
Other data shows that, indeed, the normally thrifty Chinese are loosening their purse strings. While the Chinese economy is expected to grow by 6.7 percent in 2016, according to the International Monetary Fund (IMF) (http://nnw.fm/l1NyB), China Daily (http://nnw.fm/k7IH1) reported that retail sales in China rose by 9.6 percent in 2016. Retail is growing 40 percent faster than the economy.
Moxian is set to capitalize on these changing dynamics. It is planning a renewed marketing push of its Moxian+ platform this month. The company now has operations in two major Chinese cities, Shenzhen and Beijing, and plans to expand into two more, Shanghai and Guangzhou, with a sales force of around 100 by the end of 2017. The sales effort will be directed to both increasing the number of merchants using the free version of the platform and converting 'free' users to Moxian's added subscription services. The free version of Moxian's platform is already in use by more than 30,000 businesses and 300,000 consumers, mostly in Shenzhen.
Shenzhen is one of China's top five cities, according to China Highlights (http://nnw.fm/K60Nq), with a population of around 10 million. The city has the distinction of being home to China's first Special Economic Zone (SEZ), created in 1980, and the level of financial and investment activity has merited the establishment of its own Shenzhen Stock Exchange (SZSE), now the world's eighth largest, listing companies with a total capitalization of around $2.3 trillion.
Beijing, of course, is the capital of the People's Republic of China, with a population of about 19 million and an economy estimated (http://nnw.fm/eT87j) at around $360 billion in 2016. Guangzhou is also a major Chinese city. It has a population of about 11 million and is noted for the large number of foreigners living there. Biggest and brightest of all, however, is Shanghai, with its population of some 24 million. China Highlights ranks it as the number one city, boasting that it is 'the undisputed largest and wealthiest city in China'.
Based in Shenzhen, China, Moxian has developed a technology platform, Moxian+, which provides small- and medium-sized enterprises (SMEs) with technology tools to manage and conduct business through mobile, online, and social media channels. Moxian+ is targeted at SMEs with traditional, offline, or "brick and mortar" businesses, providing them with a full suite of O2O commerce services. With a footprint in China's top cities, the company looks set to do some business.
For more information, visit www.Moxian.com
About NetworkNewsWire
NetworkNewsWire (NNW) provides news aggregation and syndication, enhanced press release services and a full array of social communication solutions. As a multifaceted financial news and distribution company with an extensive team of contributing journalists and writers, NNW is uniquely positioned to best serve private and public companies that desire to reach a wide audience of investors, consumers, journalists and the general public. NNW has an ever-growing distribution network of more than 5,000 key syndication outlets across the country. By cutting through the overload of information in today's market, NNW brings its clients unparalleled visibility, recognition and brand awareness. NNW is where news, content and information converge.
Please see full disclaimers on the NetworkNewsWire website applicable to all content provided by NNW, wherever published or re-published: http://NNW.fm/Disclaimer
Source:NetworkNewsWire
Contact:

NetworkNewsWire (NNW) 
New York, New York 
www.NetworkNewsWire.com
212.418.1217 Office 
Editor@NetworkNewsWire.com
Related CompaniesNetworkNewsWire.com
Moxian, Inc.