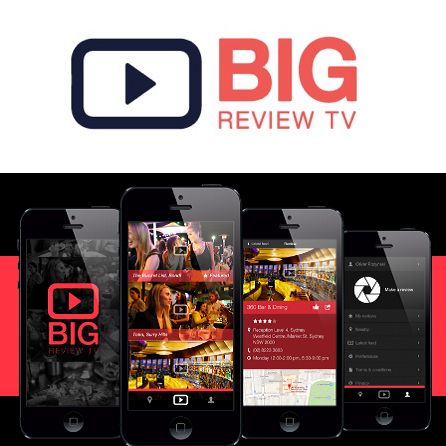 Half Year 2017 Results Announcement
Sydney, Feb 27, 2017 AEST (ABN Newswire) - Big Un Limited (

ASX:BIG
) ('the Company') is pleased to announce the release of its results for the half year ended 31 December 2016 (H1 FY17). The Company's annualised contract value (ACV) has grown 1056% from the same period last year to $12.8m. The production pipeline has reached 23,000 members (up 63%) with the number of paying subscribing members increasing to 2,700 (up 90%) and the average revenue per user (ARPU) having increased to $4,700 per annum (increase of 508%). Revenue for the period was $6.0m, an increase of 395% compared to $1.2m achieved in the six months to 31 December 2015.
CEO, Richard Evertz, commented "I am pleased to confirm the continued success and growth of the business in Australia and that the company's overseas revenues are now starting to come online. Our business metrics show continued growth and customer retention"
Financial and Operations Overview
Operations
- Production Pipeline increased 63% to 23,000 customers
- Offering of a larger bundled video product resulted in increase in ARPU to $4.7k (up 508%)
- Increase in paying subscribers of 90% to 2,700 members
- Resultant growth in Annualised Contract Value (ACV) to $12.8m, an increase of 1056% from H1FY16
- Video content views showed significant increase to 21.3m, up 1416% from the prior corresponding period (PCP)
Performance
- Revenue grew to $6.0m, up 395% from H1FY16
- BIG has recorded the first period of gross profitability reporting a gross margin of $2.1m for the period (loss of $0.2m H1FY16)
- Rest of World revenues of $0.7m as global operations start to come online
- Operating expenses well controlled with only 18% increase in support of global growth strategy
- Deferred Revenue of $2.5m in relation to video product with ongoing delivery over the subscription period recorded on the Balance Sheet as at 31 December 2016, to be released over the coming 12 months
Cashflow Management
- Cash receipts from customers reached $6.6m, an increase of 522% from H1FY16
- BIG achieved cash flow positivity in Q2FY17
- Cash and cash equivalents of $2.6m as at 31 December 2016
Outlook
Commenting on the outlook for the business Richard Evertz says "In view of the H1 FY17 operating results and continued sales momentum into 2017, BIG is pleased to confirm its FY17 guidance reported today. The company expects cash revenue of greater than $15m excluding pending acquisitions. Furthermore, we expect the second half of FY17 to be cash flow positive"
FY18 and Beyond
- Solid growth in Australia set to continue, with improved margins
- Increasing contribution from international operations
- Rising contribution from advertising revenues
- Annualisation of H2 FY17 BHA acquisition
About Big Un Ltd

Big Un Ltd (ASX:BIG) is the parent company of Big Review TV Ltd. Big Review TV are innovative disruptors in the online video space delivering subscription based video technology products and services. The Company has operations across Australia and in New Zealand, the United Kingdom and the United States, Hong Kong, Singapore and Vancouver and was listed on the ASX in December 2014.
Sonia Thurston
Communications Director
ir@bigunlimited.com.au

Big Un Ltd
T: +1300-910-329
E: contact@bigreviewtv.com
WWW: www.bigreviewtv.com
Related CompaniesBig Un Ltd