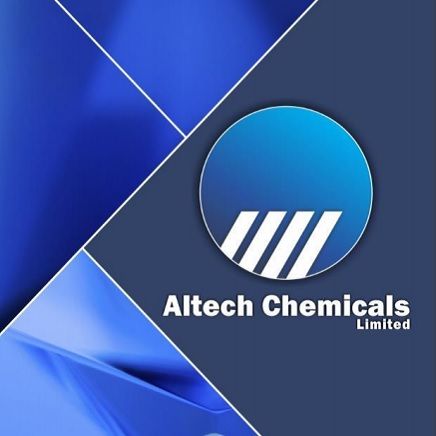 Targets Fixed Price Contract for HPA Plant
Perth, Feb 22, 2017 AEST (ABN Newswire) - Altech Chemicals Limited (

ASX:ATC
) (Altech/the Company) is pleased to advise that it has reached agreement with its appointed engineering, procurement and construction (EPC) contractor M+W Group on a framework for a fixed price EPC contract for the construction of the Company's proposed Malaysian high purity alumina (HPA) plant.
Highlights
- Fixed price contract framework agreed for HPA plant
- Warranty, performance and completion guarantees
- Liquidated damages for late completion and bonus for early delivery of plant
- Significantly de-risks project for shareholders and debt providers
- Detailed engineering ongoing to determine final fixed contract price
A fixed price EPC contract is a very positive outcome for shareholders, project financiers and the HPA project as it significantly de-risks the construction phase of the project; specifically, completion risk (cost and timeline) and project operability risk (at completion and handover). Further, typical fixed price contract provisions will apply such as throughput performance guarantees and warranty periods, a performance bond, warranty bond, liquidated damages for delay in completion and a bonus for early completion. The process guarantee remains with Altech and the technical risks have been minimised through extensive test work and pilot plant testing.
Work is ongoing with M+W Group to finalise details of the fixed price EPC contract. Information from the continuing detailed engineering and design work is required to enable the various equipment suppliers to submit binding quotations for incorporation into the final contract price. Up to 50 M+W Group engineers, situated in both Germany and Singapore, are engaged in plant engineering and design, such is the level of resource required to deliver the fixed price contract.
Detailed engineering has been ongoing since mid-2016 with the work anticipated to be completed during Q2 2017, which will enable the Company to submit its application for German government-backed export credit finance and the total debt package.
Commenting on the fixed price contract, Altech managing director Iggy Tan said, "Reaching conceptual agreement with M+W Group on a fixed price construction contract is a significant de-risking accomplishment for Altech shareholders. The fixed price contract also delivers to debt providers a high level of comfort in terms of total project costs, potential cost overruns and completion delays. This is a great outcome and achievement for the Company", he said.
About Altech Chemicals Ltd

Altech Chemicals Limited (ASX:ATC) (FRA:A3Y) is aiming to become one of the world's leading suppliers of 99.99% (4N) high purity alumina (HPA) (Al2O3).
HPA is a high-value, high margin and highly demanded product as it is the critical ingredient required for the production of synthetic sapphire. Synthetic sapphire is used in the manufacture of substrates for LED lights, semiconductor wafers used in the electronics industry, and scratch-resistant sapphire glass used for wristwatch faces, optical windows and smartphone components. There is no substitute for HPA in the manufacture of synthetic sapphire.
Global HPA demand is approximately 25,315tpa (2016) and demand is growing at a compound annual growth rate (CAGR) of 16.7% (2016-2024), primarily driven by the growth in worldwide adoption of LEDs. As an energy efficient, longer lasting and lower operating cost form of lighting, LED lighting is replacing the traditional incandescent bulbs.
Iggy Tan
Managing Director
Altech Chemicals Limited
Tel: +61-8-6168-1555
Email: info@altechchemicals.com

Shane Volk
Company Secretary
Altech Chemicals Limited
Tel: +61-8-6168-1555
Email: info@altechchemicals.com
Related CompaniesAltech Chemicals Ltd