Net Element (NASDAQ:NETE) Issues Purchase Notices to Esousa Holdings, LLC Aggregating $1.35 Million for 1,578,877 Shares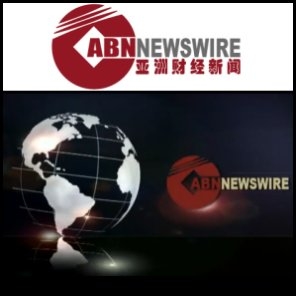 New York, New York, 08:30 EST Feb 16, 2017 (NetworkNewsWire) – Net Element (

NASDAQ:NETE), in a series of three 8K SEC filings from January 19, 2017, through February 8, 2017 (www.netelement.com/en/ir), has presented to Esousa Holdings, LLC purchase notices aggregating $1.35 million for 1,578,877 shares of its common stock at a price per share ranging from $0.83 to $0.861.
Net Element is a technology provider with a platform that integrates mobile and transactional services. Aptito is its point-of-sale brand, which is cloud-based. Its TOT Group subsidiary also handles transaction processing in the U.S. through Unified Payments. TOT Money is its Russia-based mobile payments provider. Net Element serves the restaurant, retail and travel industries, among others.
The company announced last year a $10 million stock purchase agreement with Esousa Holdings, LLC to provide liquidity. The most recent filings included an 8K on January 19, 2017, issuing a purchase notice to Esousa totaling $200,000 for 240,964 shares at $0.83 per share. Net Element issued another 8K on January 25, 2017, with a purchase notice to Esousa at $150,000 for 176,471 shares at $0.85 per share. Another 8K followed on February 8, 2017, specifying a purchase price of $1 million for 1,161,442 shares at $0.861 per share.
SeeThruEquity, an equity research firm, in December 2016 issued an update note to its report on Net Element and adjusted its target price per share to $2.45. In the revision, the research company expressed optimism about Net Element's revenue growth of 10% year-over-year in 3Q16 to $14 million, up from $12.7 million in 3Q15.
At the same time, SeeThruEquity noted that Net Element had liabilities on its balance sheet of $16.8 million, inclusive of $4.2 million of financial debt. "We continue to see the balance sheet as an area to watch for NETE, as access to capital has been a swing factor in the performance of the stock," it said, noting that Net Element has managed to grow but requires capital to finance its aggressive strategy. It noted Net Element's $10 million stock purchase agreement (SPA) with Esousa Holdings, LLC.
In that July 6, 2016, agreement, Net Element stated that the use of any proceeds would be for working capital and general corporate purposes. The SPA has a 30-month term from its initial date. Among its terms, Net Element can present purchase notices to Esousa to buy an aggregate total of $10 million of its common stock at prices per share to be determined by the NASDAQ market.
For more information, visit www.NetElement.com
About NetworkNewsWire
NetworkNewsWire (NNW) provides news aggregation and syndication, enhanced press release services and a full array of social communication solutions. As a multifaceted financial news and distribution company with an extensive team of journalists and writers, NNW is uniquely positioned to best serve private and public companies who need to reach a wide audience of investors, consumers, journalists and the general public. NNW has an ever-growing distribution network of more than 5,000 key syndication outlets across the country. By cutting through the overload of information in today's market, NNW brings its clients unparalleled visibility, recognition and brand awareness. NNW is where news, content and information converge. For more information, visit https://www.networknewswire.com.
Please see full disclaimers on the NetworkNewsWire website: https://www.networknewswire.com/disclaimer.
Source:NetworkNewsWire
Contact:

NetworkNewsWire (NNW) 
New York, New York 
www.NetworkNewsWire.com
212.418.1217 Office 
Editor@NetworkNewsWire.com
Related CompaniesNetworkNewsWire.com
Net Element, Inc.