Net Element, Inc. (NASDAQ:NETE) Gives You the Option to Purchase and Put It on Your TELCO Tab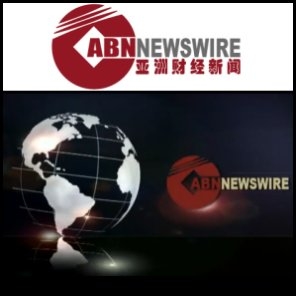 New York, New York, 08:30 EST Jan 26, 2017 (NetworkNewsWire) – Wouldn't it be convenient to have those few items you picked up from the grocery on the way home from work appear on the end-of-the-month bill from your Telco? As unlikely as it sounds, that's a scenario that may not be too far off.
Paying for stuff that way is called direct carrier billing (DCB), and Net Element, Inc. (

NASDAQ:NETE), through its subsidiary Digital Provider, has already developed the capability to provide that service. Taking advantage of the smart phone's ubiquity, Net Element is poised to help the world's un-banked masses purchase, both online and off.
Data compiled by Mobile Payments Today and the technology company Amdocs (http://nnw.fm/Pgn1A) show the state of play in 2012, the latest year for which an analysis has been done. In 2012, world population stood at 7.14 billion, not much more than the 6.8 billion mobile phone accounts. That latter figure, not surprisingly, far exceeded the 2.15 billion credit card accounts on record, as well as the 3.5 billion persons with bank accounts.
In many developing countries, from Cambodia, India, Indonesia and Vietnam in the east to Brazil and Mexico in the west, mobile penetration far exceeds the number of banked adults, according to data provided by Juniper Research for 2012.
This is good news for a provider of DCB such as Net Element. DCB, also called direct operator billing (DOB) and mobile content billing (MCB), allows a telephone subscriber to put the cost of a purchase on his or her phone bill. It has been around for some time as a way for subscribers to pay for ring tones and digital wallpapers they download, and, according to Mobile Payments Today, is 'the most popular mobile payment in use today'.
'While mobile payment options like NFC and cloud-based wallets get all the hype, Direct Carrier Billing (DCB) has received little attention despite its extensive use, immediate viability and great potential'.
DCB is mostly used for digital goods but, obviously, has the potential to be extended to physical ones. From its initial use paying for 1st-generation digital content, DCB is now employed in purchasing 3rd-generation digital content, like apps, music, videos and e-books. Possible immediate future markets include ticketing and small items like books, and, of course, the promise of a variety of point-of-sale applications comes to mind.
DCB has already shown itself to be a powerful modus operandi. Industry watchers Analysys Mason estimate that DCB conversion rates are 5X higher than credit card conversion rates. Consequently, offering a DCB payment option in the app market is very likely to increase revenues for app stores, app publishers and mobile network operators.
Total apps downloaded in 2012 totaled 56 billion, and, according to Juniper Research, this number is projected to grow to 160 billion in 2017. Market estimates for carrier billing's share of app store transactions totaled $11 billion for 2016, as reported by the Yankee Group. This figure is expected to reach $13 billion in 2017, according to Juniper.
DCB payment is already available on Blackberry World, and at the Nokia and Google Play Stores. The notable exception is iTunes, where DCB payment options are not available. Nevertheless, the fruitfulness of the market is apparent.
Net Element's subsidiary, Digital Provider, is a direct carrier billing and mobile payments provider that facilitates the payment, aggregation and distribution of secure, modern mobile transactions. Digital Provider works with the largest mobile operators in the Commonwealth of Independent States (CIS) and select emerging markets. The company services a wide range of clients, including content providers, social media networks, game developers and merchants, offering a broad array of payment options, including DCB. Digital Provider is positioned as an industry leader in the growing DCB payments market.
For more information, visit www.NetElement.com
About NetworkNewsWire
NetworkNewsWire (NNW) provides news aggregation and syndication, enhanced press release services and a full array of social communication solutions. As a multifaceted financial news and distribution company with an extensive team of journalists and writers, NNW is uniquely positioned to best serve private and public companies who need to reach a wide audience of investors, consumers, journalists and the general public. NNW has an ever-growing distribution network of more than 5,000 key syndication outlets across the country. By cutting through the overload of information in today's market, NNW brings its clients unparalleled visibility, recognition and brand awareness. NNW is where news, content and information converge. For more information, visit https://www.networknewswire.com.
Please see full disclaimers on the NetworkNewsWire website: https://www.networknewswire.com/disclaimer.
Source:NetworkNewsWire
Contact:

NetworkNewsWire (NNW) 
New York, New York 
www.NetworkNewsWire.com
212.418.1217 Office 
Editor@NetworkNewsWire.com
Related CompaniesNetworkNewsWire.com
Net Element, Inc.