Net Element, Inc. (NASDAQ:NETE) Recaps 2016 Achievements in Letter to Shareholders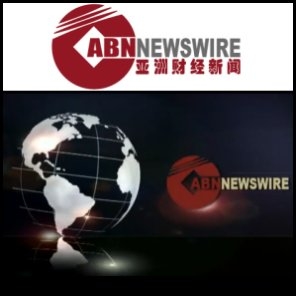 New York, New York, 09:00 EST Jan 25, 2017 (NetworkNewsWire) – Leading mobile payment technology provider Net Element, Inc. (

NASDAQ:NETE) this morning released a letter to its shareholders recapping some of the company's most noteworthy achievements in 2016, as well as its objectives for the coming year. In the letter, CEO Oleg Firer referred to 2016 as a "year of significant progress and corporate achievements," noting Net Element's strong transactional growth across multiple categories. All told, the company processed $2.1 billion across 187 million transactions during 2016, up from 161 million in 2015. Firer attributed this organic market growth to the hard work and dedication of Net Element's management team, support staff and sales team.
"2016 marked a year of significant progress and corporate achievements. We executed several complex initiatives and continue to make great strides in delivering on the strategic endeavors that we have been working on for the past three years," Firer noted in this morning's update. "While a few of these endeavors are still in progress, our overall operations, competitive posture, and growth are much stronger today than they were one year ago."
In addition to its transactional growth, Net Element recorded a number of significant achievements during 2016. The company was named one of the fastest-growing technology companies in South Florida Business Journal's 2016 Technology Awards, and subsidiary PayOnline was recognized as the best payment processing gateway in 2016 by Tagline. Additionally, PayOnline was ranked as a top five payment acceptance company by Markswebb Rank and Report.
Net Element's continued commitment to growth on a global scale also helped it secure a collection of important new partnerships and client relationships in both domestic and international markets. In particular, the company made a major push toward expanding its presence in Central Asia and the Middle East during 2016, landing high-profile partnerships with Masreqbank in the United Arab Emirates, Round Bank in Russia and AGBank in Azerbaijan. Building on these efforts, PayOnline formed new relationships with Dunkin' Donuts, one of the world's largest coffee and baked goods chains, in Russia; ExLine, a market-leading courier service in Kazakhstan; and VTB Insurance, a leading insurance company in Russia.
The shareholder letter goes on to outline some of Net Element's 2016 product launches before taking a look forward at its corporate goals for 2017. The company got the new year off to a strong start by implementing payment acceptance services for ReservHotel, a leading travel distribution and booking provider, and Sutochno.ru, the number one short-term accommodation rental service in Russia.
"For the remainder of the year, we will continue to focus on strategic partnerships and innovative products that will further expand our services, positioning Net Element as a convenient one-stop solution for payments services to a global merchant community," added Firer. "We also intend to expand our presence in North America through distribution and integrated-services programs. In addition, we intend to further consolidate and centralize our operational infrastructure and resources."
Firer wrapped up this morning's release by thanking the company's shareholders for their continued support and offering a positive outlook for the coming months.
"We anticipate that our improving financial results, continued expansion, strong partnerships and executing on growth endeavors will produce improved shareholder value in 2017," he concluded.
For more information, visit www.NetElement.com
About NetworkNewsWire
NetworkNewsWire (NNW) provides news aggregation and syndication, enhanced press release services and a full array of social communication solutions. As a multifaceted financial news and distribution company with an extensive team of journalists and writers, NNW is uniquely positioned to best serve private and public companies who need to reach a wide audience of investors, consumers, journalists and the general public. NNW has an ever-growing distribution network of more than 5,000 key syndication outlets across the country. By cutting through the overload of information in today's market, NNW brings its clients unparalleled visibility, recognition and brand awareness. NNW is where news, content and information converge. For more information, visit https://www.networknewswire.com.
Please see full disclaimers on the NetworkNewsWire website: https://www.networknewswire.com/disclaimer.
Source:NetworkNewsWire

NetworkNewsWire (NNW) 
New York, New York 
www.NetworkNewsWire.com
212.418.1217 Office 
Editor@NetworkNewsWire.com
Related CompaniesNetworkNewsWire.com
Net Element, Inc.