SpeedCast has received all regulatory approvals to complete the acquisition of Harris CapRock, creating a global and diversified leader in remote communications and network services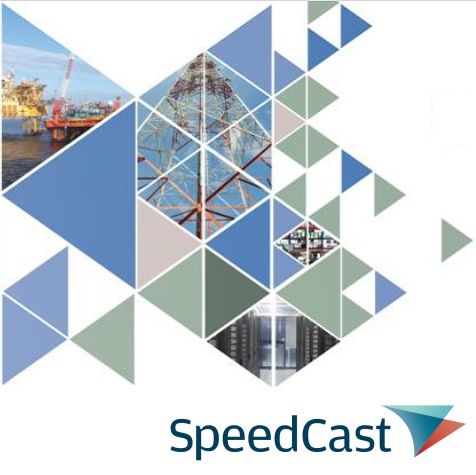 SpeedCast International Limited (

ASX:SDA), a leading global satellite communications and network service provider, today announced it has completed the previously announced acquisition of Harris CapRock in a cash transaction valued at US$425 million. The combined entities create a global and diversified leader in remote communications and network services.
SpeedCast will service thousands of vessels, hundreds of rigs and platforms, and enterprise and government customers around the world with a wide portfolio of communications and IT services, and an industry-leading global support network. This expanded global footprint and infrastructure, with over 240 field engineers around the world, is unique and will enable SpeedCast to provide best-in-class services and support to our customers in over 100 countries.
The Harris CapRock integration planning phase is well under way and SpeedCast expects to deliver US$24 million in cost synergies over the next two years.
"With the closure of the Harris CapRock acquisition SpeedCast is now the global leader in our industry. The combined product portfolio and scale enables us to deliver innovative new solutions and world-class support to our customers around the world," said SpeedCast CEO Pierre-Jean Beylier. "I am excited to start the new year by welcoming the Harris CapRock team to SpeedCast. Our people are our biggest asset and the strong talent of the Harris CapRock team will help us take SpeedCast to a new level of industry leadership."
About Harris Corporation
Harris Corporation (NYSE:HRS) is a leading technology innovator, solving customers' toughest mission-critical challenges by providing solutions that connect, inform and protect. Harris supports customers in more than 100 countries and has approximately $7.5 billion in annual revenue and 21,000 employees worldwide. The company is organized into four business segments: Communication Systems, Space and Intelligence Systems, Electronic Systems and Critical Networks. Learn more at www.harris.com.
About Speedcast International Ltd

Speedcast International Ltd (ASX:SDA) is the largest provider of remote communications and IT services in the world. Speedcast's fully managed service is delivered via a leading global, multi-access-technology, multi-band and multi-orbit network of 70+ satellites and an interconnecting global terrestrial network, bolstered by extensive on the ground local support from 40+ countries. This global "network of networks" allows customers to fully rely on the most robust, integrated infrastructure available in the market for their mission critical applications. Speedcast is uniquely positioned as a strategic business partner, tailoring communications, IT and digital solutions to meet unique customer needs and enable business transformation. Speedcast extends its managed services through differentiated technology offerings including cyber-security, crew welfare, content solutions, data & voice applications and network systems integration services. With a passionate customer focus and a strong safety culture, Speedcast serves more than 2,000 customers in over 140 countries in sectors such as Maritime, Energy, Mining, Enterprise, Media, Cruise, NGOs and Government. Learn more at Speedcast.
Speedcast

Ian Baldwin
Chief Financial Officer
SpeedCast International Limited
T: +61-432-680-746
E: ian.baldwin@speedcast.com

Harris

Jim Burke
Harris Corporation
jim.burke@harris.com
T: +1-321-727-9131
Related CompaniesSpeedcast International Ltd
Harris Corporation