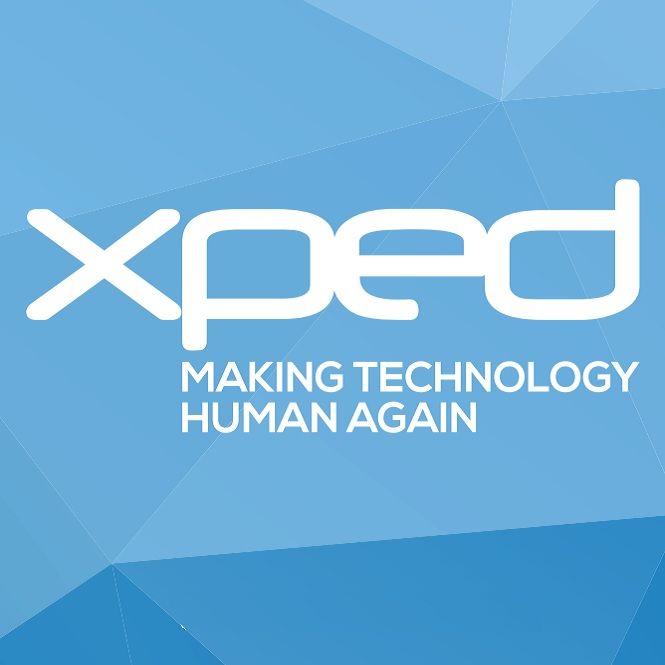 Xped App Now Available in Both the Google Play(TM) Store and the Apple App Store
Melbourne, Nov 16, 2016 AEST (ABN Newswire) - Xped Limited (

ASX:XPE
) ("Xped" or "the Company") is pleased to provide a Company Update on recent events:
Xped App
The Xped App has been approved by Apple (

NASDAQ:AAPL
) and is now available in the App store. The Xped App is now available in both the Google (

NASDAQ:GOOG
) Play(TM) Store for Android devices and the Apple App store for iOS devices. The Xped App is an essential component of the Auto Discovery Remote Control (ADRC) technology solution providing the user interface.
A Chinese language translation of the Xped App has been completed for both Android and iOS. China is a key target market for the implementation of the ADRC technology and providing a native language interface for the Xped App is critical to the adoption of the technology within this market.
Bluetooth capabilities are being integrated into the Xped App. Xped is expanding the capabilities of the Xped App to meet partner requirements and to enhance their "One App" strategy. One aspect of the new functionality will enable the Xped App to connect with existing non-ADRC Bluetooth devices such as off the shelf wireless speakers and headphones. A second aspect is to allow proximity 'tap' pairing using Bluetooth Low Energy (BLE) in addition to NFC. When complete this will greatly enhance the experience of iPhone users.
Auto Discovery Remote Control
Customer Registration cloud service has been successfully deployed into a production environment. This has been developed on the Microsoft Azure platform and integrates with the Xped App.
Significant progress has been made on the Manufacturer Product Registration cloud service and it is in final stages of testing prior to migration to production. This will allow product manufacturers to leverage the ADRC technology platform, enhance their consumers' experience, and capture valuable data. Some of the benefits include automatically capturing product registrations through Xped App, capture device performance data and faults. Through integration with the Customer Registration cloud service, manufacturers will be connected with their end consumers.
A subGHz band radio is being developed for the ADRC platform to enhance functionality for the Smart Buildings and Smart Health segments. This variant provides long range reliable PAN communications for industrial and commercial applications.
Patents Granted in Chile
The Company has also received confirmation that its Arrangement for Managing Wireless Communication Between Devices (ADRC) patent filed in Chile has been successfully granted.
The ADRC patent has been granted in USA, Japan, Russia, Mexico, South Africa, China, Korea and now Chile. This patent remains pending in a number of jurisdictions including EU and Australia.
Notification has also been received by the Company confirming its Remote Control Arrangement (XERTS) patent filed in Chile has been successfully granted. This patent has been previously granted in China, Singapore and Korea.
Open Connectivity Foundation (OCF)
Chris Wood, Xped Executive Director, and Chief Technology Officer, attended the OCF Fall Members Meeting held in Taiwan last week. This was the first opportunity for Chris to attend an OCF meeting since Xped became a Platinum Member.
Chris attended general member sessions, as well as meetings specific to Health Care and the Smart Home. Chris now has a more detailed understanding of the status of OCF activities and the working groups to participate in. Xped has joined the Health Care Project, Smart Home Project, Architecture TG and Data Model WG and is eligible to vote in these and influence the direction.
This was an excellent networking opportunity for Chris to meet other OCF members and discuss opportunities for Xped technologies. Several follow up meetings have been scheduled demonstrating the value of OCF participation.
Codium Acquisition
On 14th October 2016 Xped announced it had executed a term sheet with the shareholders of Codium Pty Ltd ("Codium") to acquire 70% of the issued capital (Majority Shares") in Codium, with an option to acquire the remaining 30% ("Proposed Transaction"). Xped is continuing through the due diligence process and expects that all aspects will be completed within expected timeframe of 30th December 2016.
About XPED Ltd

XPED Ltd (ASX:XPE) is an Australian Internet of Things ("IoT") technology business. Xped has developed revolutionary and patent-protected technology that allows any consumer, regardless of their technical capability, to connect, monitor and control devices and appliances found in our everyday environment. Xped provides technology solutions for Smart Home, Smart Building, and Healthcare.
At Xped, we're Making Technology Easy Again(TM)
For Xped Inquiries:
Company Secretary
T: +61-3-9642-0655
F: +61-3-9642-5177
E: info@xped.com
www.xped.com

Corporate Enquiries:
Seneca Financial Solutions
Cameron Low
T: +61-3-9245-6206
E: cameronl@senecafs.com.au
Related CompaniesXPED Ltd



Apple Inc






Alphabet Inc