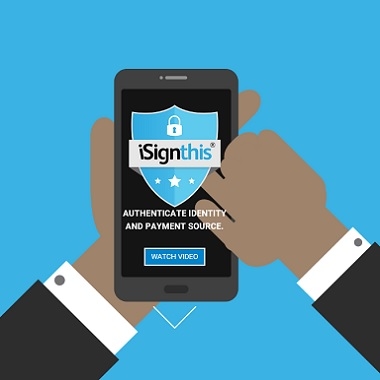 Melbourne, Aug 8, 2016 AEST (ABN Newswire) - iSignthis Ltd (

ASX:ISX
) is pleased to announce that it has entered into a Payment Facilitator Program Services Agreement.
Highlights:
- iSignthis executes an agreement to provide full card acquiring and settlement services to Merchant customers, in Australia and New Zealand
- The agreement creates a stronger relationship with our customers and additional revenue streams for iSignthis
The agreement with National Australia Bank (

ASX:NAB
) enables iSignthis to use card acquiring services together with its identity, payment processing and authentication solutions. NAB will act as the Acquirer for transactions processed by iSignthis on behalf of our merchant customers, with both parties taking a share of the merchant fee.
iSignthis offers a full end to end solution for merchant customers including payment gateway, card vaulting, tokenization services, strong customer authentication, customer due diligence/KYC and, with this agreement, card acquiring and settlement services for Australia and New Zealand.
Managing Director, John Karantzis said "This agreement allows us to offer paydentity integrated with card acquiring/settlement services for our merchant customers in Australia and New Zealand. Specifically, our customers and prospective customers in FX, securities, wagering and gaming, will now have the option of a full service provider, from a single integration. This agreement compliments the upcoming card acquiring and settlement services to be launched shortly by ISX Pay for the European Union SEPA zone."
Card acquiring services are charged as a flat fee plus a percentage of the transaction sales amount. The iSignthis Gateway, Card Vaulting, Strong Customer Authentication and identity/KYC services are charged in addition, on an as used / per unit basis.
The service is expected to be available to merchants from early December 2016, following integration between the parties.
About iSignthis Ltd

iSignthis Ltd (ASX:ISX) is the global leader in dynamic, digital AML/CTF KYC identity proofing. Our Paydentity solution incorporates real time electronic verification to converge remote payment authentication and KYC identification. This delivers automated customer on-boarding with a global reach of any of the world's 3.5Bn financially included persons, no matter where they are located. iSignthis' unique solutions protect online customers whilst assisting merchants with CNP liability shift and providing operators with 100% confidence.
Read more about the company at our website http://www.isignthis.com.
Todd Richards
Company Secretary
T: +61-3-8640-0990
E: investors@isignthis.com
Related CompaniesNational Australia Bank Limited








iSignthis Ltd