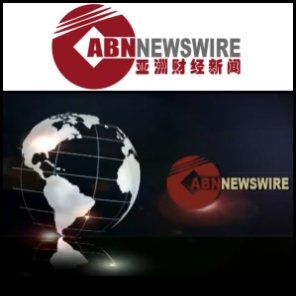 OTCQX Billion+ Index (OTCQXBIL) Launches
New York, May 9, 2015 AEST (ABN Newswire) - OTC Markets Group (

OTCMKTS:OTCM
) is pleased to announce the launch of the OTCQX Billion+ Index (OTCQXBIL), a new benchmark for tracking the performance of OTCQX companies with market capitalizations greater than $1 billion.
The OTCQX Billion+ Index is currently comprised of 71 companies from 21 countries and provides investors a way to easily identify and track the performance of the many large-cap, strongly capitalized, and investor-friendly companies that trade on OTCQX, our best marketplace for established companies.
The Index is market capitalized-weighted and calculated on a total return and price return basis. To be eligible, companies must be traded on OTCQX and meet a minimum liquidity screen. Index data is priced in real-time and is available on the OTC Markets Group website, www.otcmarkets.com, and via major financial data services and websites such as Bloomberg, Reuters and FT.com.
The OTCQX Billion+ Index joins a host of other indexes we have launched over the past year, including:
- OTCQX Composite Index (OTCQX)
- OTCQX International Index (OTCQXINT)
- OTCQX U.S. Index (OTCQXUS)
- OTCQX Banks Index (OTCQXBK)
- OTCQB Venture Index (OTCQB)
- OTCM QX ADR 30 Index (OTCQX30)
- OTCM ADR Index (OTCDR)
About OTC Markets Group Inc.
OTC Markets Group Inc. (OTCQX:OTCM) operates a financial marketplace for 10,000 United States and global securities through the broker of their choice. Through its OTC Link ATS, the Company directly link a diverse network of broker-dealers that provide liquidity and execution services for a spectrum of securities. the Company organizes these securities into three marketplaces to inform investors of opportunities and risks: OTCQX, the best marketplace with qualified companies; OTCQB, the venture stage marketplace with the United States reporting Companies; and OTC Pink, the open marketplace with variable Reporting companies. The OTCQX marketplace offers the informed and trading for the United States and global companies. The OTCQB marketplace offers informed trading for securities of smaller or developing companies that are reporting to a United States regulator (SEC, Bank, or Insurance). The OTC Pink marketplace offers trading in a spectrum of equity securities through any broker.

Market Data
OTC Markets Group
www.otcmarkets.com
+1.212.220.2166
index@otcmarkets.com
Related CompaniesOTC Markets Group Inc.