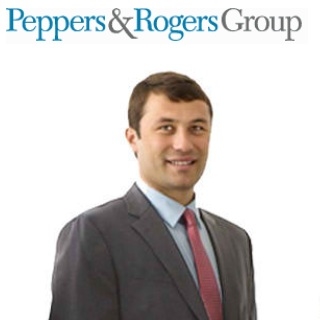 Unlock Organic Growth to Stay Ahead in the Complex Financial Market
Sydney, May 4, 2012 AEST (ABN Newswire) - Data analytics, customer experience improvements, and operational excellence will help banks in the Asia-Pac region rise above…and stay there.
Finding the right strategies to generate organic growth will continue to be a challenge in Asia Pacific in 2012. Markets are struggling to find the right balance between effectively handling the effects of the global market slowdown and stimulating domestic growth. The leadership team of Peppers & Rogers Group believes that banks in Asia Pacific can execute targeted strategies to outperform the market.
In this interview with Customer Strategist Editor in Chief Elizabeth Glagowski, Peppers & Rogers Group leaders describes how banks can stay ahead of the competition and achieve sustainable organic growth through cross-sell programs with customer analytics while also improving customer experience with a focus on operational excellence.
Customer Strategist: What do you recommend to your financial services clients in 2012 to stay ahead of today's market challenges?
Çaglar Gogus, Managing Director: We see a great potential for banks in the region during this tumultuous time. Export-driven growth and the influx of cheap money has been a catalyst for growth. Internal lending growth and net interest margins have been favorable in the past. Current market challenges will force financial institutions to analyze their customer portfolios more rigorously. We estimate that banks have enough data to extract targeted offers to achieve an additional 10-15-percent loan growth and improve product cross-sell. Better customer analytics and sales management will help achieve organic growth in 2012.
Zoran Vasiljev, APAC Region Partner: Asia Pacific continues to be a unique region with strong growth. The region houses both highly sophisticated markets and also those that are maturing with strong emphasis on their unbanked populations. We recommend that our clients analyze and understand their customers. Phasing strategies based on customer segment potentials and differentiating the customer experience based on customer needs is our recommended approach.
Customer Strategist: Having worked in different regions with many types of clients, have you developed a standard, one-size-fits-all formula for organic growth?
Çaglar Gogus: That would certainly make everyone's life easier. Unfortunately, the challenge is that every bank needs to find what works for its unique customers. Talent shortage in the region is a significant complication; banks often cannot execute strategies, fall short on delivery and cause customer frustration on the most basic products and services. Fixing the basics and finding what makes the customer experience different at their bank should be the starting point.
Zoran Vasiljev: Customer experience is certainly a moving target for all banks and requires a clear understanding of what customers need. Often banks overlook the most obvious problems or don't have the resolve to tackle them. Furthermore, customers are changing. They are less patient and more demanding. They no longer tolerate an interaction with their bank that isn't fast and multi-channel. Today's customers know very well how they want to be treated and they find the banks that do serve them well. It is a very tough market because customer experience forces banks to improve their quality and speed.
Customer Strategist: How can banks use customer segmentation to its full effect?
Zoran Vasiljev: Understanding customers is essential in this market. Today's data analytics capabilities allow us to look beyond the basic account value and truly understand what the customer needs. Today, we can cluster customer groups based on how they bank, how they use their products and when they need their bank's support. This makes banking a two-way business where the banker is able to respond to or anticipate a customer's unique needs at a moment's notice. Banks that fail to achieve this sort of maturity will not survive.
Customer Strategist: What about results? What should banks target when undertaking these initiatives?
Çaglar Gogus: Market differentiation and competitive advantage are the two key targets in undertaking customer-oriented growth initiatives. In parallel, an important gain is customer satisfaction. Often overlooked, banks can produce tremendous value with better service, shorter wait times at branches, and quicker processes, such as one that produces a loan in one hour as opposed to five days. It is a matter of prioritizing what is important for the customer.
Customer Strategist: How can banks ensure that organic growth becomes operational?
Zoran Vasiljev: Banks that have made a difference in the market are those that continuously deliver the same results. Those banks start this process by having the right people with the right responsibilities. More and more customer analytics and customer experience functions have senior level leadership at banks. This trend will most definitely continue. This type of customer first approach needs to be a cultural endeavor for companies to succeed.
It is indeed a tumultuous market, but not without hope. With the right strategy and activities tied to understanding existing customers and creating an excellent customer experience, banks can stay ahead of the competition and achieve sustainable organic growth.
About Peppers & Rogers Group
Peppers & Rogers Group is a management consulting firm, recognized as the world's leading authority and acknowledged thought leader on customer-based strategies and underlying business initiatives. Our financial services practice supports banks around the world in treating different customers differently, and transforming the concepts into practical methodologies driving financial results for companies.
Learn more at www.peppersandrogersgroup.com and via our executive journal, "Customer Strategist".
Çaglar Gogus
Managing Director
Peppers and Rogers Group
Caglar.gogus@peppersandrogersgroup.com

Zoran Vasiljev
Asia Pacific region Managing Partner
Peppers and Rogers Group
Zoran.vasiljev@peppersandrogersgroup.com