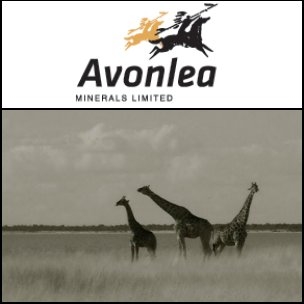 Releases Inaugural Sustainability Annual Report
Toronto, April 17, 2012 AEST (ABN Newswire) - Avalon Rare Metals Inc. (TSX:AVL) (AMEX:AVL) is pleased to announce that the Company has released its inaugural Corporate Sustainability Report 2011, entitled Journey to a Sustainable Future (the "Report").
The report is available for download on the Company's website at
http://www.avalonraremetals.com/sustainability
/
The Report has been prepared within the framework of the Global Reporting Initiative (the "GRI"), Version 3.1. The GRI sets out the principles and performance indicators that help organizations measure and report their economic, environmental and social performance. GRI is purported to be the most comprehensive sustainability reporting guidelines available today. The Report also incorporates a self assessment of 2011 performance and sets targets for 2012 against the Mining Association of Canada's 'Toward Sustainable Mining' indicators.
In January 2011, Avalon embarked upon its Corporate Social Responsibility ("CSR") reporting with its CSR Roadmap. The Roadmap introduced the Company's strategy for managing the business in a sustainable manner. In releasing this year's Report, Mark Wiseman, Avalon's Vice President Sustainability commented, "Producing a comprehensive sustainability report compliant with the GRI guidelines was a very ambitious undertaking for a relatively small company like Avalon. We are confident that all the time and effort that went into its preparation will clearly demonstrate the Company's strategic commitment to sustainability and provide a solid foundation for building a socially and environmentally responsible mineral production business."
Commenting on today's announcement, Don Bubar, President and CEO said, "We recognized some time ago that producing rare metals and minerals destined for clean technology applications in an unsustainable way made little sense. This report fulfills a promise we made to our stakeholders for transparency in how we will achieve our sustainability goals."
Shares Outstanding: 103,186,986. Cash resources: approximately CA$50 million.
About Avalon Advanced Materials Inc

Avalon Advanced Materials Inc. (TSE:AVL) (OTCMKTS:AVLNF) (formerly Avalon Rare Metals) is a Canadian mineral development company specializing in niche market metals and minerals with growing demand in new technology. The Company has three advanced stage projects, all 100%-owned, providing investors with exposure to lithium, tin and indium, as well as rare earth elements, tantalum, niobium, and zirconium. Avalon is currently focusing on its Separation Rapids Lithium Project, Kenora, ON and its East Kemptville Tin-Indium Project, Yarmouth, NS. Social responsibility and environmental stewardship are corporate cornerstones.
Avalon Rare Metals Inc.
Communications and Investor Relations
Virginia Morgan, Director
T: +1-416-364-4938
F: +1-416-364-5162
E: ir@avalonraremetals.com
WWW: www.avalonraremetals.com

Related CompaniesAvalon Advanced Materials Inc