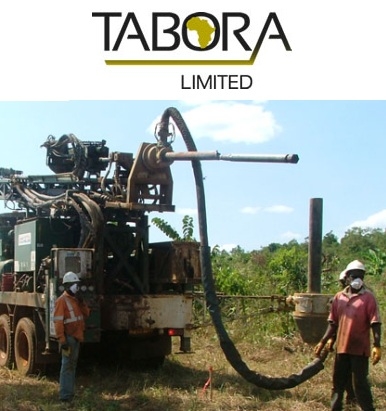 Offers An Exciting Investment Opportunity Into A Focused Explorer of Rare Earth Elements (REE) and Diamonds, Tanzania
Perth, Mar 22, 2012 AEST (ABN Newswire) - Tabora Limited offers investors an exciting opportunity to invest in a focused explorer of Rare Earth Elements ("REE") and diamonds in Tanzania.
Tanzania is an immensely well endowed geological province with many examples of long term production companies and more recent exploration success stories - particularly with gold. However, Tanzania offers an abundance of other commercial commodities such as REE's and diamonds. Tabora is targeting the successful identification and delineation of these particularly sought after REE commodities.
Tabora has a specific advantage in its exploration strategy. Under a JV arrangement with Resolute Limited, a successful gold producer in Tanzania of over 15 years, Tabora has exclusive use of Resolute's extensive geological and geophysics database for all commodities other than gold. The net effect of this is that Tabora has a tremendous springboard in which to expedite its exploration strategy in terms of time and money through the already established and paid for data base.
Fundamental to any company success is the board and management. Tabora has assembled within its ranks an impressive team of technical and / or commercial individuals with exceptional track records in respect to exploration and production success as well as significant returns to shareholders through company growth and capital gains success.
The company is currently raising AUD $5million through an IPO of shares on the ASX which will enable them to take commercial advantage of an alliance with Resolute Limited to focus on their portfolio of selected tenements in a region of renowned for economic REE mineralization based on the recent commercial success of several neighboring explorers advancing to developer status.
Corporate Highlights:
- Exciting opportunity to explore for Rare Earth Elements ("REE") in Tanzania.
- Seeking a A$5m IPO on the ASX
- Alliance with Resolute (RSG) on key projects.
- Combined ground holding that covers over 753 km2 which is considered highly prospective for economic REE mineralisation.
- Although Tanzania has significant known REE deposits and carbonatites country remains under-explored.
- Prospectivity for diamonds retained for when market condition return.
For further information, you can visit the Tabora website at:
http://www.tabora.com.au
.
About Tabora Limited
Tabora Limited, previously known as Redox Diamond Limited, conducted significant diamond exploration programs in Tanzania in 2006 and 2007 under a joint venture with Resolute Mining Limited. The Company has refocused on the exploration for rare earth elements ("REE"). The company's main targets are carbonatites, host to many economic REE deposits around the world. Carbonatites are mantle derived intrusions and show often a spatial relationship with kimberlites, host to diamond deposits. The magnetic surface expressions of kimberlites and carbonatites are similar.
A secondary exploration focus by Tabora is the follow-up up of a number of discrete kimberlite targets. A strengthening of the global diamond market and an increase of the diamond price in the last 18 months has added value to Tabora's diamond interest in Tanzania.

Related CompaniesTabora Limited