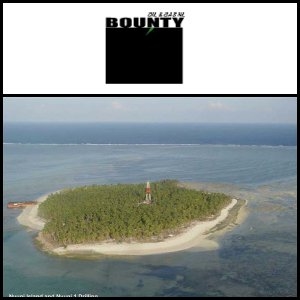 Bounty Oil and Gas Nl (ASX:BUY) Nyuni 2 Well Progress Update
Sydney, Aug 26, 2011 AEST (ABN Newswire) - Bounty Oil & Gas NL (

ASX:BUY
) (

PINK:BYOGF
) is pleased to advise progress on the Nyuni-2 well, currently being drilled from Nyuni Island in the Nyuni Block, off the coast of Tanzania in the Indian Ocean.
Nyuni 2 Exploration Well
Nyuni 2 is being drilled from the same lease location on Nyuni Island as the Nyuni 1 well drilled by the joint venture in 2004. Nyuni Island lies approximately 30 kilometres off the mainland of Tanzania, to the south of the Rufiji River delta
Progress
Nyuni-2 was spudded on 17 June 2011 using the Caroil Rig-6, to target Lower Cretaceous age Neocomian (earliest Lower Cretaceous) sandstones, similar to those found in Bounty's nearby Kiliwani North gas field and in the producing Songo-Songo gas field. The well is being drilled at an angle of 30 degrees from vertical, to target a bottom hole location approximately 1,200 metres SE of the surface location. Planned measured total depth is 3,325 metres BRT.
With the exception of a period of several days when the rig was shut down due to a requirement to replace damaged rig equipment, drilling operations have made satisfactory progress to date and 9 5/8" casing is now being run to the current total measured depth of 2,945 metres BRT. Once the well has been safely cased to this point, drilling will resume towards its target. The result of the well will be announced at the earliest opportunity.
Partners in the well are:-
- Ndovu Resources Limited (Aminex PLC) 65% (operator)
- Rakgas Tanzania Ltd 25%
- Bounty Oil& Gas NL 5%
- Key Petroleum Ltd (KEY) 5%
About Bounty Oil and Gas Nl
Bounty is an Australian ASX listed oil producer and explorer (ASX:BUY). Its core petroleum production and exploration assets are located onshore in the Cooper/Eromanga Basins and in the Surat Basin in Queensland and South Australia. Its growth assets are spread over a number of high impact projects in Australia and Tanzania where it is exploring for oil and gas. In Australia; offshore it holds AC/P 32 Timor Sea and is a participant in PEP 11, Sydney Basin.
Bounty has interests in other permits including Tanzania where it is a participant in the Kiliwani North Gas Field development and is exploring for additional gas pools with up to 1 TCF potential.
Bounty has reserves and resources approaching 4 million barrels of oil equivalent.

Related CompaniesBounty Oil and Gas Nl