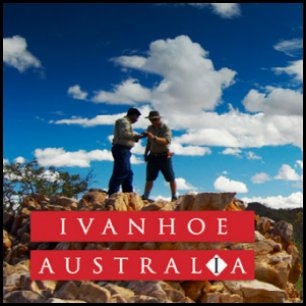 Sydney, Dec 14, 2009 AEST (ABN Newswire) - Dubai yesterday said it had received US$10 billion in financing from Abu Dhabi to pay part of the debt held by Dubai World and its property unit Nakheel. The news prompted the Australian market into positive territory in late trade. At the close, the benchmark S&P/ASX200 index rose 0.4 per cent, at 4654, after earlier falling as low as 4608.3. The broader-based All Ordinaries index climbed 16.8 points, or 0.4 per cent, to 4668.2.
The Dubai government has authorized US$4.1 billion to be used to pay the Nakheel's Islamic bond, or sukuk obligations that are due on Monday.The remaining funds will be used to finance Dubai World's interest expense and working capital until the end of April 2010.
Key Economic Facts and Figures
Total lending finance commitments fell to by 9.7 per cent to $50.766 billion, an eight-month low in October, according to the Australian Bureau of Statistics. Personal finance commitments fell 1.5 per cent in October, seasonally adjusted, to A$6.953 billion, from A$7.062 billion in September. The value of commercial finance issued in Australia in October fell 16.3% after seasonal adjustment from September to A$25.78 billion, down from $30.803 billion in September.
M&A News
AMP Ltd (ASX:AMP) and France's AXA SA increased their joint offer for AXA Asia Pacific Holdings Ltd (ASX:AXA) by 16.4 per cent to A$12.85 billion and given the target seven days to accept the bid. The cash component of the bid has increased by 54 cents a share to A$1.92. The scrip portion of the offer remained unchanged at 0.6896 AMP share for each AXA APH share alongside the cash payment. But AXA APH said shareholders "do not need to take any action in relation to the revised proposal".
Resource and energy investor Imperial Corporation Ltd (ASX:IMP) said its subsidiary Empire Energy LLC has signed a Purchase and Sale Agreement to buy 1805 gas wells in the Appalachian Basin, in the US, in a US$38 million acquisition. The total acquisition cost was US$36.3 million plus a further US$1.7 million placed into escrowed to acquire third party revenue interests in some of the wells.
Important Corporate News
Ivanhoe Australia (ASX:IVA) chief executive Peter Reeve, along with chairman Robert Friedland have announced that drilling on the Triga prospect of its Cloncurry tenements has returned a significant intersection of copper, gold and cobalt mineralisations. The company said the Triga area was first explored in the early 1970s and has revealed a wide zone of gold and copper mineralisation with particularly high grades of cobalt.
Woodside Petroleum Ltd. (ASX:WPL) said Monday it will raise A$2.5 billion by selling new shares to strengthen its balance sheet as it pushes ahead with its liquefied natural gas projects in Western Australia. The group's largest shareholder, Royal Dutch Shell, will take up its entitlement in full and invest a further A$862 million in the company's shares to retain its 34% stake.
Kentor Gold Ltd (ASX:KGL) announced a successful capital raising to acquire the advanced, high-grade Andash gold-copper project in the Kyrgyz Republic and commence its development. The capital raising comprised a placement of 215 million new shares at 13c per share to raise gross proceeds of A$28 million. Kentor Gold said the placement was keenly sought and oversubscribed by both professional and sophisticated investors in Australia, Asia and Europe.
Michelle Liang
Asia Business News Asia Bureau
Tel: +61-2-9247-4344
Email: michelle.liang@abnnewswire.net
Related CompaniesWoodside Petroleum Limited








KGL Resources Ltd









Inova Resources Limited







Imperial Corporation Limited









AXA Asia Pacific Holdings Limited







AMP Limited