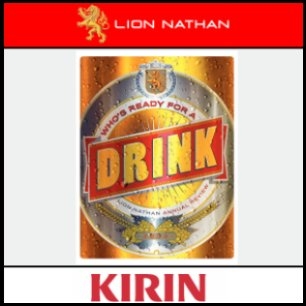 Sydney, Sep 17, 2009 AEST (ABN Newswire) - Overnight Wall Street posed a solid gain as an upbeat sentiment that the worst is over increased investors' appetite for riskier assets. The shares were lifted by a round of buying in financial shares and a jump in US industrial production data.
The Australian share market soared to a new high for 2009, as Telstra strongly rebounded from the big drop in previous trading session. At the close, the benchmark S&P/ASX200 index surged 110.1 points, or 2.4 per cent, at 4650.4 points, while the broader All-Ords jumped 105.6 points, or 2.3 per cent, to 4652.8.
Key Economic Facts and Figures
Small businesses are facing cash flow pressure, the Institute for Factors and Discounters says. Large companies have extended the time between receiving goods or services and making payments to as much as 60 days, the institute said in a statement on Wednesday. The cash flow pressure in turn can prompt small business to accept discount payments of up to five per cent for early settlement.
An Organisation for Economic Co-operation and Development report said the Federal Government's A$42 billion stimulus package has minimised job losses. Between 150,000 and 200,000 jobs would have been shed in 2009, the OECD said, had the stimulus measures not been applied.
Today the Australian Bureau of Statistics publishes international merchandise imports figures for August. The Reserve Bank of Australia releases its monthly bulletin for September. The Melbourne Institute will unveil its household saving and investment report for the September quarter. The Australian Chamber of Commerce and Industry-Westpac survey of industrial trends is also due.
M&A News
Shareholders in Lion Nathan (ASX:LNN) have approved Kirin Holdings' (TYO:2503) A$3.4 billion takeover, which will create Australia's largest food and drinks group. Lion Nathan proxy shareholder votes are overwhelmingly in favor of the takeover offer by Kirin the 54% stake it doesn't already own in the Australian brewer.
Allied Gold Ltd. (ASX:ALD) will make an agreed off-market takeover offer through a wholly owned subsidiary for all of the issued shares of Australian Solomons Gold Ltd. (TSX:ASG) pursuant to the Corporations Act and Canadian securities laws. A combination of the two will create a company with 2.2 million ounces of reserves and 6.7 million ounces of resources and a near-term production profile in excess of 300,000 ounces pa by 2013 financial year.
Important Corporate News
Virgin Blue (ASX:VBA) is in talks with US manufacturer Boeing about buying up to A$4 billion of new aircraft to replace a large portion of its 65-strong 737 domestic fleet. Virgin Blue's new international airline has signed a code-share partnership with the giant Middle Eastern carrier Emirates on services across the Tasman - its first such relationship with a rival.
Washington H. Soul Pattinson (ASX:SOL) said its operating profit for the year to July 31 2009 is anticipated to be between A$210 million to A$230 million, compared to A$113 million for FY08. Net profit is expected to be between A$875m and A$895m, including the group's share of the gain on the sale of the New Saraji coal project.
Vodafone Hutchison Australia, the joint venture between Vodafone Australia Limited and Hutchison Telecoms (Australia) (ASX:HTA), said it was in discussions with its current call centre provider to send an unspecified number of positions to India. The move comes following the June merger that created the mobile phone provider.
Macquarie Airports (ASX:MAP)) says its airline customers continue to face difficult operating environment but it is seeing early signs of traffic recovery. Macquarie Airports' largest investment, Sydney Airport, has proven highly resilient.
Austar United Communications (ASX:AUN) said it has extended the term of most of its senior debt facility. The company said lenders responsible for A$176 million of its A$225 million existing Tranche A facility have agreed to extend repayment by three years, creating Tranche A2, to be repaid in August 2014.
Michelle Liang
Asia Business News Asia Bureau
Tel: +61-2-9247-4344
Email: michelle.liang@abnnewswire.net
Related CompaniesWashington H Soul Pattinson & Company Limited







Virgin Blue Holdings Limited







MAp Group








Lion Nathan Limited







Kirin Holdings Company, Limited.







Hutchison Telecommunications (Australia) Limited






Australian Solomons Gold Limited






Austar United Communications Limited







Allied Gold Limited