Altech Chemicals Ltd
ASX:ATC ISIN:AU000000ATC9

Altech Chemicals Limited (ASX:ATC) (FRA:A3Y) is aiming to become one of the world's leading suppliers of 99.99% (4N) high purity alumina (HPA) (Al2O3).
HPA is a high-value, high margin and highly demanded product as it is the critical ingredient required for the production of synthetic sapphire. Synthetic sapphire is used in the manufacture of substrates for LED lights, semiconductor wafers used in the electronics industry, and scratch-resistant sapphire glass used for wristwatch faces, optical windows and smartphone components. There is no substitute for HPA in the manufacture of synthetic sapphire.
Global HPA demand is approximately 25,315tpa (2016) and demand is growing at a compound annual growth rate (CAGR) of 16.7% (2016-2024), primarily driven by the growth in worldwide adoption of LEDs. As an energy efficient, longer lasting and lower operating cost form of lighting, LED lighting is replacing the traditional incandescent bulbs.

Latest Headlines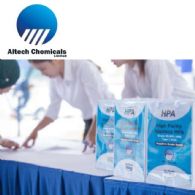 The Directors present their report on Altech Chemicals Ltd (ASX:ATC) for the half-year ended 31 December 2018.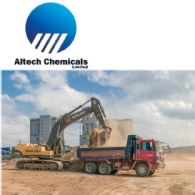 Altech Chemicals Limited (ASX:ATC) (FRA:A3Y) is pleased to provide an update of activities at the Company's high purity alumina project site in Johor, Malaysia, where Stage 1 construction is progressing as planned.
News
###
82,738 COMPANY PROFILE VIEWS
Company Data
Headquarters
8/295 Rokeby Road, Subiaco
Western Australia 6008
Australia
Telephone
+61-8-6168-1555
Fax
+61-8-6168-1551
Principal Sector
Chemicals
Principal Industry
Chemicals&nbsp
Homepage
info@altechchemicals.com