Boss Resources Ltd
ASX:BOE ISIN:AU000000BOE4
Boss Resources Limited (ASX:BOE) is an Australia-based minerals exploration company. The principal activities of the Company are the exploration of its nickel/copper projects in Finland, Sweden and Norway, and its gold interests in Burkina Faso. The Company's segments include Gold, and Nickel and Copper. The Company's Gold segment is conducting exploration upon tenements considered prospective for gold.

News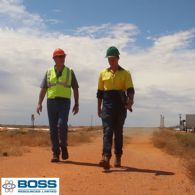 Boss Resources (ASX:BOE) (OTCMKTS:BSRGF) has announced a positive Pre-Feasibility Study (PFS) for their Honeymoon uranium in South Australia.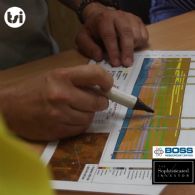 Boss Resources Ltd (ASX:BOE) has announced preliminary results from an Option Study that is assessing the most appropriate technology to both optimise and reduce the costs for the planned expansion at their Honeymoon uranium project in South Australia. Boss also recently announced that the resource had increased to 57.8Mlbs (654 ppm U3O8).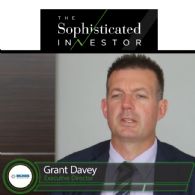 Boss Resources (ASX:BOE) announced a maiden resource of 5.2Mlb U3O8 (840ppm eU3O8) for their Jason's deposit. This increases the global resource for the Honeymoon Uranium Project to 57.8Mlb U3O8 (654ppm eU3O8). Boss has more than tripled the size of the resource since acquiring the project at the end of 2015.
###
2,810 COMPANY PROFILE VIEWS
Company Data
Headquarters
Suite 23, 513 Hay St
Subiaco WA 6008
Australia
Telephone
+61-8-6143-6730
Fax
+61-8-9388-8824
Principal Sector
Mining
Principal Industry
Mining & Metals&nbsp
E:
admin@bossresources.com.au